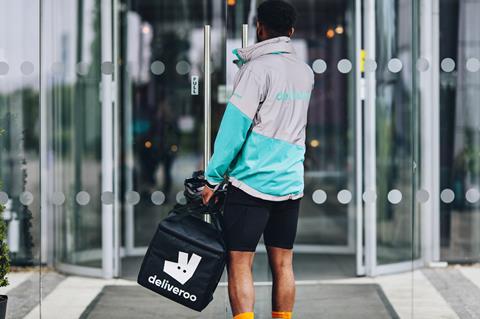 Deliveroo has recruited BBC political correspondent Eleanor Garnier as its senior policy advisor.

Garnier is the BBC's daily and Sunday politics reporter. She is currently on maternity leave.
She has been with the corporation for around a decade, starting as a political reporter for Radio Leicester. She went on to become a video journalist at BBC East Midlands Today. She has also reported for Radio 4's Today in Parliament and BBC Breakfast.
"We're delighted to welcome Eleanor to Deliveroo, who brings with her over a decade of experience at the BBC reporting on the leading political issues of the day," said a Deliveroo spokesman. "Eleanor will play a key role in our policy team as Deliveroo continues to grow across the UK."
Garnier said: "I'm thrilled to be joining Deliveroo and to be working alongside such a talented team. The last decade at the BBC has been fantastic but now I'm ready for a new adventure and I'm really excited to be helping Deliveroo on its journey to becoming the definitive food company."
Garnier's appointment comes as the Competition & Markets Authority investigates whether an Amazon investment in Deliveroo could harm competition and consumers. The authority served an initial enforcement halting the investment in May, after Amazon led a £452m funding round in the delivery company. The investigation was launched last month.