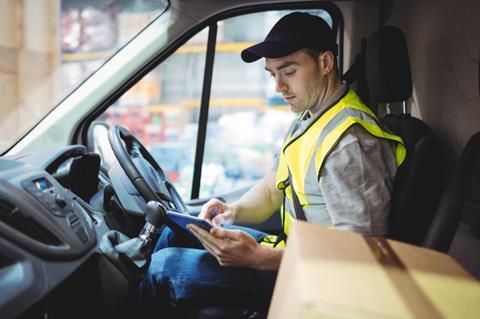 The ongoing driver shortage impacting the logistics sector means that 15% of current HGV driver vacancies will not get filled, according to the latest Freight Transport Association Logistics Report.
The study, in conjunction with Santander Corporate and Commercial, polled more than 500 freight and logistics businesses operating in the UK and internationally.
It also found that for a further 36% of vacancies, potential employers are expecting a long delay before finding the right candidate. The FTA also predicted significant shortfalls of van drivers, warehouse staff, fitters, technicians and mechanics over the next 12 months.
The aging population of the workforce was the main reason for the shortage, said the FTA, along with changing levels of migration which it linked to Brexit.
The study found the average age of an HGV driver was 48, and that 13% of drivers working in the UK were EU nationals.
FTA head of skills campaigns Sally Gibson said it was campaigning for unused apprenticeship levy funds, to be utilised for more flexible training programmes and for amends to the Future Immigration white paper, so non-UK logistics workers were welcomed in the UK both before and after Brexit
"The nationwide shortage of skilled logistics staff continues to blight the sector," said Gibson.
"The logistics sector is the lifeblood of the nation's economy, employing more than 2.7 million people and contributing £124bn gross value added (GVA). From HGV drivers to warehouse staff, the UK economy simply cannot operate without the logistics workforce – businesses would come grinding to a halt and Britain would cease trading."
On Brexit, 61% of respondents said the uncertainties around it were a barrier to the growth of their businesses internationally.
Santander Corporate and Commercial head of transport and logistics John Simkins said: "Uncertainty has been the inevitable reality for UK businesses over the past year, especially for those operating in transport and logistics. In order that UK businesses can continue their operations with as little disruption as possible, it is vital that we work closely with the transport and logistics industry to ensure we support them in recruiting the skilled logistics staff they desperately need."