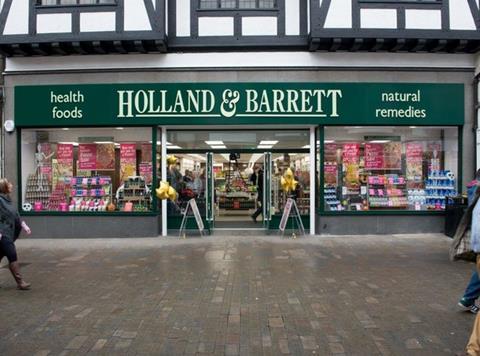 Holland & Barrett will hire 'several hundred' engineers, designers, testers and product managers over the next two years, as it pushes forward with its digital transformation.

The new recruits will work across the health food retailer's offices in London and Chicago, its chief technology officer George Goley told The Grocer.

He said the appointments will be in-house to ensure strong understanding of what it wants to achieve in terms of improving its digital capabilities. "We want more than a few bits of software, and that requires a team that understands the health and wellness market, the business and our customers to accurately build the technologies we need," Goley said.

Holland & Barrett is making a series of changes across its business with a view to become more digitally focused, supported by the aforementioned hires. These steps are across advertising, order fulfilment, information for customers and sales.

The transformation came in response to the "pain of decreased footfall" in stores every retailer is experiencing, Goley said. "It is one of the reasons why we're making the changes and investments in our digital offer - to give those who don't want to go to the high street the opportunity to still get their health and wellness needs met by us," he said. "We recognise the need to become digitally-enabled and interact with customers when and how they want to in a convenient way."

However a Holland & Barrett spokeswoman also confirmed that it remained committed to its new branch programme, although it is no longer opening the reported vegan-only store and will instead roll out its expanded vegan proposition across all branches.

Goley added there is scope for Holland & Barrett to add more personalisation to its online offer too, as he calls the information, expertise and trust shared with its customers its "centre of gravity".

"Retailers have to know their strengths to be successful when it comes to being omnichannel. One of ours is having in-store colleagues who are happy and qualified to advise customers, so we're trying to make that personalisation aspect more accessible online."

Its online sales leapt by 32% in the year ended September 2018, which Goley expects to continue.