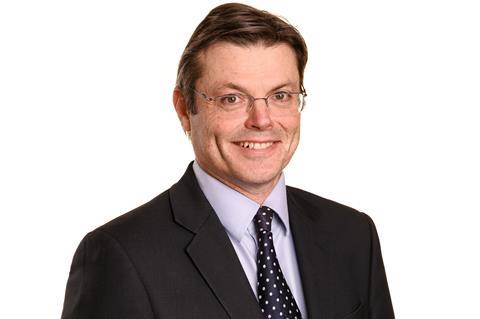 The John Lewis Partnership is to cut up to 1,500 head office jobs by April 2021 as part of its five-year transformation plan.
JLP did not confirm which roles would be affected, but said partners would enter a consultation process regarding the proposals, as it looked to "simplify how we work and delayer our structures".
It added it would aim to find new roles within the partnership for those facing redundancy, while those made redundant would receive funds for retraining, consisting of up to £3,000 towards a recognised qualification or course for up to two years for staff with at least two years' service.
The job cuts are designed to generate £50m worth of savings, on top of the £50m JLP has already saved towards its £300m cost-saving target by 2022.
The cull comes alongside executive director, finance Patrick Lewis stepping down at the end of the year "to seek new opportunities" following a 26-year career with JLP.
His roles include project director, simplification from 2002, followed by John Lewis supply chain director in the same year, and director, retail operations in 2007. Lewis then took up the role of partners' counsellor in 2009 and subsequently became MD, partnership services in 2012.
Lewis will be succeeded by Bérangère Michel, who is currently executive director, customer service and John Lewis' former finance director of three years. Michel joined the partnership in 2008, followed by the executive team in February 2020, and has 20 years of leadership experience.
JLP will not recruit a new executive director, customer service. The role's duties will instead transfer to James Bailey, executive director for Waitrose and Pippa Wicks, executive director for John Lewis.
"Losing partners is incredibly hard as an employee-owned business. Wherever possible, we will seek to find new roles in the partnership and we'll provide the best support and retraining opportunities for partners who leave us," said Sharon White, chairman of the John Lewis Partnership.
"Patrick is the best of the partnership and personifies our purpose and our values. His determined drive to build the financial strength of the business has granted us opportunity to emerge stronger from the Covid crisis. I am delighted that Bérangère has agreed to succeed Patrick as executive director for finance. She is passionate about the partnership, and what it means to be a partner, and will do a brilliant job."
Lewis said: "I've felt very lucky to be part of a leadership team in such an extraordinary organisation. I'm immensely proud of the role the partnership plays in demonstrating a better way of doing business, and hugely grateful for the unstinting support I've had from colleagues over such a long period in furthering that goal. I'm delighted that Bérangère will be stepping into the role, bringing with her both a deep understanding and commitment to the partnership, and valuable financial experience."
Michel added: "The whole partnership will miss Patrick, who has done a fantastic job in putting our business on strong financial footing. I look forward to continuing this work to ensure the Partnership Plan is a success."
The plan is designed to turn JLP's first-half loss of £635m into an annual profit of £400m by 2025. It said it planned to invest £1bn over the first two years into upping customer service and experiences in its stores and online, and work to bring its Waitrose and John Lewis brands together.
This latest round of job cuts follows four Waitrose stores due to close by the end of the year, putting a total of 124 roles on the line, as well as eight John Lewis branches closing, affecting up to 1,300 roles.