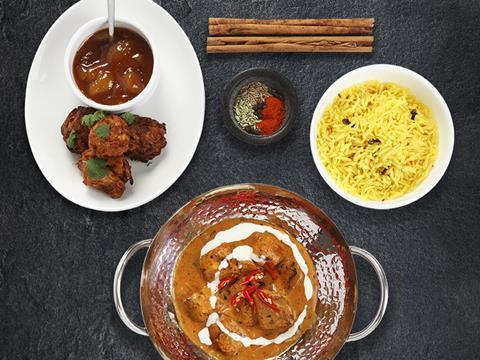 Fast-growing ready meals supplier Laila's Fine Foods has posted another year of stellar sales growth.

The supplier of frozen and chilled meals to Iceland, Lidl and Morrisons saw sales rise 45.6% in the year to 2 July 2016 to reach £36.2m.
The accounts said this growth – with sales now almost treble their level of four years ago – was drive by increased business from existing customers.
Pre-tax profits rose 30% to £2.7m and EBITDA grew 25% to £3.5m.
There was a significant expansion in its workforce to fulfil the increases sales, with staff costs (including agency staff) rising by almost 50% to £7.4m and average employee headcount climbing to 368 from 287.
Gross margin contracted to 17.8% from 19.4% in the previous period and operating profit moved to 7.9% from 8.9%.
Technical director Zera Remtulla explained rising prices of underlying raw materials had "made the environment a little tougher and consequently less profitable".

She said: "We have a prestigious customer base that we work hard to ensure we can accommodate which includes investment in technologies that enable us to produce solutions for them.


She explained that the last twelve months had seen its manufacturing operational areas double and the introduction of automation on its packaging lines.
"Whilst we have made investments to allow for longer-term efficiencies in our manufacturing facility we stay true to our roots of producing hand crafted artisan products which differentiates us from our competitors."
Laila's said this year it has started exporting products to six additional European countries through its partnership with Lidl and is looking to add more.
In March it opened its 36,000 square foot factory extension, including a new development kitchen and packing area and the additional capacity to enable it to doubling production turnover over the next five years.