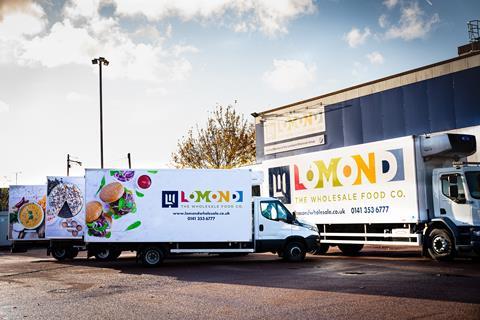 Lomond The Wholesale Food Co has rehired eight of the staff it made redundant following a successful sales push around the reopening of the hospitality sector.
The foodservice wholesaler ran a 'welcome back, give back' campaign which offered discounts of up to 40% across a raft of its products.
The Glasgow-based operator laid off 40 employees, reducing its headcount from 113 to 73, during lockdown as 43% of its customers were forced to shutter their businesses.
However its new campaign saw sales of products listed in the promotion jump by as much as 400%.
The returning staff have been brought back to manage demand, which has outstripped expectations, it said.
Initial projecttions from the family business hoped to see 75% of sales return by the end of the year.
This month Lomond has seen sales bounce back to 85%, with the wholesaler attributing its success to its promotions, along with its retail butchery focus.
The discount scheme will run until the end of the year with different products included each month.
Director Barbara Henderson told The Grocer it was not aniticipating a decline in sales following the introduction of the 10pm curfew, as its high street butcher customers have already predicted a surge in demand as households choose to eat at home.
"It's clear that the promotions are hitting exactly where they're needed most, which we're delighted by," she said . "While volume is down, these prices are making a real difference to our customers' recovery and profitability and the increase in sales has injected a real burst of positivity for our team. Sales levels are extraordinary, and it feels like we're back to business, which is incredible, given the context of the past few months."