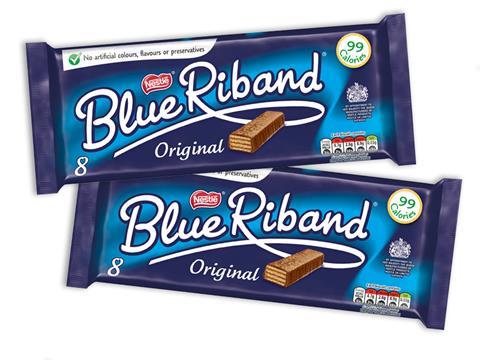 Blue Riband is set to move abroad for the first time in its 81-year history. Nestlé last week announced it would shift production from Fawdon, a borough of Newcastle, to Poland, as part of an operation shake-up across four of the company's sites that puts 298 manufacturing jobs at risk.

The unions were quick to dismiss the plan as farcical. "Blue Riband has been made in Britain since 1936 and is primarily consumed by the UK market - meaning it will have to be exported back into this country if production moves to Eastern Europe," the GMB and Unite said.

But what does the argument look like from the other side of the debate? What factors drive manufacturers to move production out of the UK? How much of a part has Brexit played? And what are the pros and cons of relocation?
Nestle manufacturing jobs at risk in the UK
Fawdon: 110 out of 407 (27%)
York: 143 out 616 (23%)
Girvan: seven out of 49 (14%)
Halifax: 15 jobs out of 520 (3%)
Nestlé says it made its proposals to ensure its sites across Fawdon, York, Halifax and Girvan in Carrick "operate more efficiently and remain competitive in a rapidly changing external environment". Fawdon is the "most complex" of the Swiss giant's UK confectionery locations. It will be "simplified" by the shift of Blue Riband production to an existing Nestlé factory in Kargowa, west Poland - "already a centre of excellence for this type of product".

Nestlé insists Brexit has not informed its decision for Blue Riband, which has seen UK value sales rise 7.7% to £19.2m [Nielsen 52 w/e 8 October 2016]. "This is a proposal designed to improve efficiency in our factories, and would be necessary irrespective of the decision to leave the EU."

Instead, cost savings are the most likely motivation, says David Sables, chief executive of Sentinel Management Consultants. "If you're in the ops side of a global supply business, one of the things you've got to do is work out your distribution and the cheapest way to get to market." The most common route is securing cheaper labour. The average hourly cost of a worker in Poland is €8.60 (£7.27) - 68% lower than the UK's €26.70 (£22.58), according to EC figures, which take into account wages and non-wage costs such as employers' social contributions.

While some may suspect the Blue Riband move could be an attempt to escape sterling's Brexit-related decline, neither the UK's currency nor Poland's are making headway against the Swiss franc. Dr James Cronin of Lancaster University Business School sees little reason for Nestlé's decision to be linked to Brexit. There are many advantages to relocating, including generating extra sales in the local market for existing products and NPD, he points out. Plus, facilities abroad can often be more modern than UK counterparts, and migration of production has long been a historic consequence of globalisation. Indeed, it isn't the first time Nestlé has taken a classic brand out of Britain: Smarties has been made in Germany for more than 10 years.
A backlash?
When Nestlé moved Smarties from York to Hamburg, UK shoppers were outraged but the company was bullish in the face of criticism, saying sales hadn't been affected. Still, with Brexit adding fresh scrutiny to companies' commitment to UK manufacturing, Nestlé could face more of a backlash this time around - especially given chairman and CEO Dame Fiona Kendrick's prominent involvement with the Food & Drink Federation.

There are also potential implications for Blue Riband. "You sacrifice a lot in terms of connection with your core audience," warns Cronin. Relocating a brand "core to the identity of a particular population" destroys a large part of why people love it.

Finally, while trucking costs to the UK could be offset by backhaul opportunities, post-Brexit restrictions to transportation are inevitable. "Movement of goods will become more complicated no matter what deal the government secures," says Richard Harrow, partner at consultancy IPLC.

Nestlé clearly believes the sums add up regardless. It won't be the last food & drink giant to consider similar moves - though it's clear in these post-referendum times, anyone shifting production out of the UK can expect more scrutiny than ever.