Tesco signs up as official supermarket sponsor of Waste Not Want Not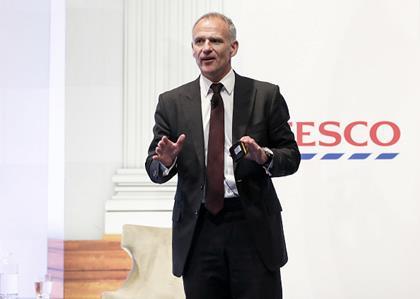 Tesco has signed up to become official supermarket sponsor of The Grocer's Waste Not Want Not campaign.

Launched in May 2016, the major food waste campaign aims to tackle the 1.9 million tonnes wasted each year by the UK supply chain by encouraging transparency, collaboration and co-operation among industry.

Its core goals include to double redistribution to 100,000 tonnes by 2018 and to call for government incentives to encourage greater redistribution of edible surplus food to charity.

Tesco joins forces with our exclusive supplier sponsor Unilever, which gave its backing to the campaign in January, after both businesses topped The Grocer's ranking of which firms were leading the way on food waste in 2016.

CEO Dave Lewis said: "Every year around 10 million tonnes of food goes to waste in the UK. That's simply not right.

"We need to work together as an industry to make a difference - measuring the problem, setting targets, and taking action to reduce waste from farm to fork.

"At Tesco we've set ourselves the target that no food that is safe for human consumption will go to waste from our UK stores by the end of 2017 - and the Grocer's Waste Not Want Not campaign is an important opportunity to help drive more action across the food industry."

The retailer's calls for greater transparency among its rivals were just one of the many issues raised by the mult as it took a panellist spot on this week's Waste Not Want Not webinar, speaking alongside experts from Unilever, FareShare and Company Shop.

Tesco head of food sustainability, sourcing and waste policy Mark Little told the panel on Wednesday that industry needs to "act on insight, look at the hot spots, look at the drivers of waste and take action."

The free broadcast is still available to watch online. Simply go to the grocer.co.uk/wastenotwantnot to register.