Wrap needs government support to achieve anything on waste or plastic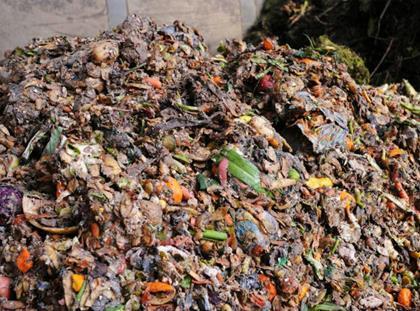 It doesn't say much for the government's green credentials when the organisation leading its new war on plastic is shedding 15% of its staff, blaming a succession of Defra funding cuts.
Just last week, as part of Theresa May's 25-year environment plan, Wrap was being hailed as one half of a new partnership (along with the Ellen MacArthur Foundation) that would "help turn the tide" for the embattled PM against the nation's new number one scourge. But it turns out Wrap is having trouble staying afloat, let alone turning the tide.
Today's announcement by the organisation that 25 jobs are to go amid a major restructure comes following a torrid few years for its finances, which has seen Defra repeatedly take a knife to its support. The latest annual report by Wrap reveals funding from central government was slashed by nearly £5m a year in 2015/16, with the level believed to have since dropped to an estimated £9m-£10m.
But the slash and burn tactics of Defra have been going on for well before that.
In February 2014, The Grocer revealed how industry bosses were warning government cost-cutting efforts could derail Wrap's ability to tackle another national – and global – scandal: food waste. It came after Defra cut its budget by a thumping £10m, which included £3.6m specifically earmarked for food waste projects.
'Short shrift'
When supermarket leaders met then environment secretary Owen Paterson to urge him to think again, they reported they got "short shrift". The attitude was that the industry should be funding its own initiatives to make the planet greener, even though just days before the cuts a Wrap report had revealed food waste was costing the taxpayer an estimated £12.5bn a year.
Whether a delegation will even bother making it to Westminster to meet current incumbent Michael Gove, who along with the PM has been fronting the war on plastic, remains to be seen.
But Wrap has clearly seen what this sort of paltry funding means for its long-term survival chances, which is why it's taking drastic steps to try to restructure itself. Sadly, unless it succeeds, it's not going to survive the next 25 years, let alone see out the job of tackling plastic pollution.
Wrap's plight doesn't just pose questions for the government, however. It also puts the spotlight on Wrap's sometimes fractious relationship with the industry itself.
All the time Wrap was receiving adequate money from government coffers, it was able to oversee the battle against packaging, food waste and C02 emissions, without the huge reliance it has today on funding from companies.
But its flagship food waste initiative Courtauld 2025 has suffered badly from a lack of sign-up from major suppliers, robbing it of funds. Some, including Tesco, have questioned C2025's ambition and point to further-reaching targets such as those from the UN.
But the dilemma from Wrap's point of view is that, shorn of proper funding from government, it has been forced to get companies to sign up, and cough up, for the privilege of setting targets. So of course it is going to think twice before setting ones that are too onerous.
Could this also explain why Wrap has been slow, as some claim, to do anything meaningful about plastic, until now?
It's a bit late, as Wrap did at last week's launch, to describe efforts on plastic so far as "piecemeal".
Why hasn't more been done?
It's not as if the problems in recycling, for example, are new, or that it's not been long-known most companies need to do more to eliminate single-use packaging. As Wrap pointed out last week, if all the plastic bottles not collected for recycling in the UK each year were placed end to end, they would go around the world 31 times. But we didn't reach this stage overnight, so why hasn't more been done?
Crucially, it all comes down to a dire lack of central leadership, with environmental issues having been shunted to one side amid other, supposedly more pressing concerns.
My colleague Megan Tatum wrote last week about how food waste had not featured at all in the PM's 25-year plan.
But surely, if the government is at all serious about tackling any of the big environmental issues, now is not the time be draining the lifeblood out of organisations that have led the way on them so far.
Yes, Wrap could, and can, do more on issues like food waste and plastic. But how can it lead the way when it's constantly looking over its shoulder, wondering when the next axe is going to fall?
● Please join The Grocer's #seriousaboutsurplus campaign and sign our food waste petition