When it comes to instant coffee, premiumisation is so last year. It's super premiumisation driving sales in a category striving to compete with the meteoric rise of pods and at-home coffee machines.
With overall value and volumes sales of instant coffee down thanks to sliding sales of both regular and premium varieties, the super-premium and café-style segments are among the only sectors in growth.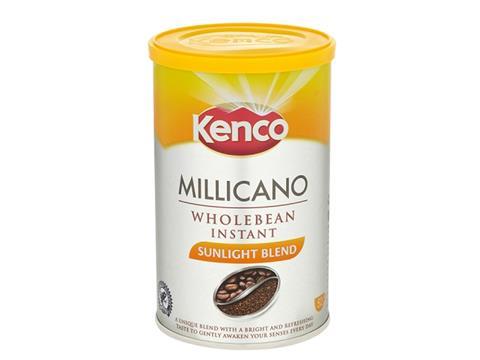 "Premiumisation, with consumers up-trading into on demand and, to a lesser extent, roast and ground, means innovations like wholebean instant continue to perform well," says Susan Nash, trade communications manager at Mondelez International.
Mondelez is the biggest player in the super-premium market, which is worth £57.8m in value terms, a rise of 33.1% [IRI 52 w/e 16 August 2014], with its Kenco Millicano wholebean instant brand – despite angering drinkers by changing the way it makes the line in February.
Shoppers took to Facebook to protest after a new production process led to larger granules, with some complaining it made the coffee look 'bog standard' and 'cheap'.
Even so the change hasn't harmed the brand: NPD such as Kenco Millicano Sunlight Blend, which Mondelez says is already worth £1.9m following launch in May, has helped to significantly boost the brand's value and volume sales.
The same can't be said for sister brand Carte Noire, which isn't faring so well in the super-premium stakes despite a £1.3m TV ad for its Instinct wholebean instant. The ad depicts a battle between the worlds of ice and fire and Mondelez said it had never produced a campaign so 'epic and cinematic'. But it failed to have an epic impact on sales: values and volumes are both in double-digit decline.
The conflicting performances of Kenco and Carte Noire suggests consumers are seeking more than just the poshest instant coffee possible. While it's clear from the brands in growth shoppers will pay more to drink a quality coffee at home, there's also the question of where those quality ingredients come from to consider.
Kenco is taking its ethical stance to a new level by taking on gang culture in Honduras through its Coffee Vs Gangs programme. The project involves Kenco working with people who may be at risk of falling into gang culture and giving them the skills they need to become coffee entrepreneurs with an 11-month training and education programme.
Adverts telling the story of how a young man avoids becoming involved in a life of crime as a result of the project launched on ITV in August and will run across all major TV channels including Sky and cinemas until October 9.
Nescafé is also enjoying super-premium success thanks to its Azera microground range, which it says has grown to become a £16m sub-brand, and the June 2013 launch of Gold Blend Barista-style coffee, which it is backing with a £4m ad spend including TV ads and half-a-million free samples in 2014.
But at the same time Nescafé is turning its attention back to its regular lines.
"Different consumers have different needs and want different things therefore we need to offer 'trade up' in every segment and not just the super-premium end of the category," says Kate Power, marketing manager at Nescafé.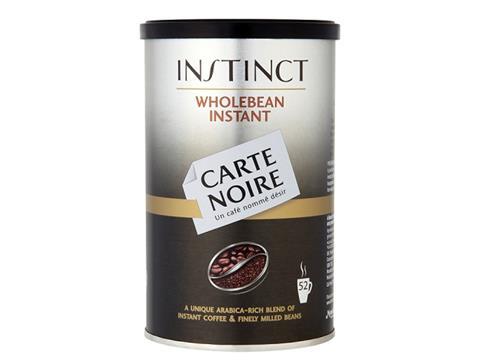 In August the brand launched Nescafé Original Smooth Roast, 'a higher pence per cup everyday coffee', in an attempt to buck falling sales of its biggest instant coffee brand and meet these evolving needs. The launch is currently being supported by TV ads and sampling.
Some specialist brands have experimented with adding flavours to their repertoires - a trick the bigger brands could look to repeat..
Flavoured coffee supplier Beanies The Flavour Co, which is the best performing of the top 10 super-premium brands, won its first supermarket listing in Sainsbury's in July 2013 with a three-strong range of three flavoured instant coffees: amaretto, Irish cream and cinder toffee.
And Devon-based speciality coffee brand Littles is enjoying a surge in sales in the café-style sector thanks to NPD including a chocolate orange flavour instant coffee.
With coffee pods gaining shelf space there's no doubt instant coffee players have a challenge on their hands when faced with shoppers increasingly used to coffee-shop quality drinks at home.
"The astronomic growth of coffee shops may encourage less coffee drinking in the home but consumers now expect better quality when they do," adds Mondelez's Nash.