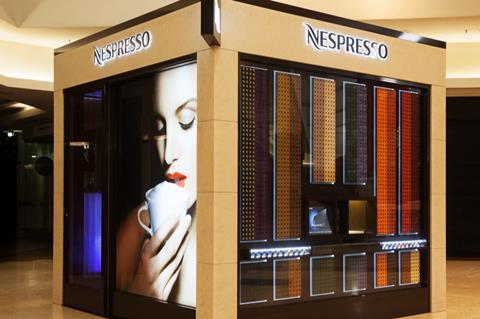 Nespresso has vowed to make every cup of its coffee carbon neutral by 2022.
The Nestlé brand has unveiled a host of plans to significantly boost its sustainability credentials.
It plans to reduce carbon emissions by upping sustainable energy use in its boutique stores and increasing the amount of biogas used in the manufacturing process.
It will also plant trees in and around the coffee farms it sources its beans from in countries such as Colombia, Guatemala, Ethiopia and Costa Rica, and invest in forest conservation and restoration projects.
"I passionately believe that delivery of the highest-quality coffee and sustainability must go hand-in-hand, and we will ensure that Nespresso continues to be a leading example for both," said Nespresso UK & Ireland MD Guillaume Chesneau.
"Climate change is a reality and our future depends on going further and faster on our sustainability commitments."
The brand's offices at London's Gatwick Airport are already powered by 100% renewable energy, as are the boutiques whose power supply it manages.