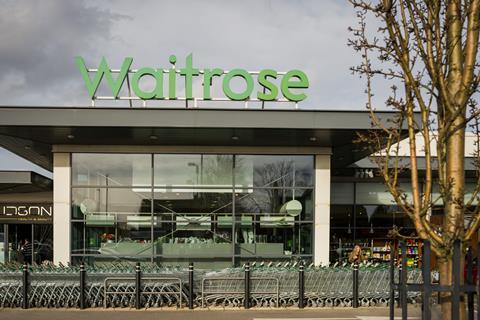 Waitrose has long spoken of its partners and the top-notch service they give customers as one of its most important differentiators. But now Waitrose and John Lewis staff have been issued with a lowly 3% bonus (its lowest since 1953), what will motivate them to remain that way?

Employees are vital to Waitrose's continued turnaround plans. But news of five more store closures on the way this summer, and uncertainty following Sir Charlie Mayfield's warning that perhaps more are in the pipeline, will surely outweigh the motivation of a 3% bonus.

In an otherwise bleak set of JLP results, Waitrose offered hope, with sales up 1.2% and profits up 18%. MD Rob Collins puts this down to its investment in partners through apprenticeships, healthy eating specialist training and IT improvements. And to be fair there is a 4.5% pay rise to come next month.
Waitrose partners are doing the business. But I wonder how many of them would rather have seen the rumoured £60m spent on the '& Partners' rebrand poured into their pockets as part of their bonus rather than plastered over stores, trucks and carrier bags.