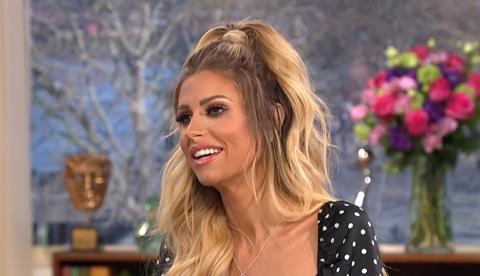 Products endorsed by "cleanfluencer" Mrs Hinch felt an average 20% drop in search interest after the star took a break from sharing cleaning posts on social media.
Minky, Cif and Vileda are among brands that have seen Google search interest for their products sink by up to 60%, according to research by digital marketing agency Silverbean.
Mrs Hinch (real name Sophie Hinchliffe) stepped back from sharing cleaning tips on Instagram in June 2019 following the birth of her baby and made a return in mid-August.
Searches for the Minky M-cloth, which peaked in October 2018 after Mrs Hinch's endorsement, dropped by 60% from May to June as a result of the hiatus, while searches for Cif Stainless Steel dropped by 53% and those for Vileda Spray Mop dropped 34%.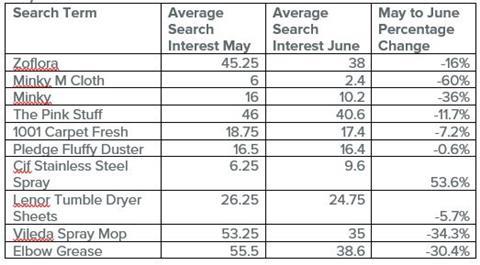 In May, The Grocer reported that household cleaning products had seen sales increases of up to 350% after endorsement from Mrs Hinch. The Essex-based influencer has an engagement rate of 6.52% according to the Phlanx social auditor which gives users a score based on their follower count and post engagement rate. Mrs Hinch's score significantly higher than stars like Kim Kardashian West (1.57%) and Beyoncé (2.61%).
View this post on Instagram
"Mrs Hinch is a perfect example of how powerful influencer marketing can be for a brand." said Silverbean senior affiliate and influencer manager Dan Hull.
"Her content and advice was unique to her and really struck a chord with Instagram users, catapulting her to fame and as a result drastically increasing awareness of the brands she chose to champion. Finding the right, genuine voice for your brand can in turn unlock access to a wealth of potential customers."