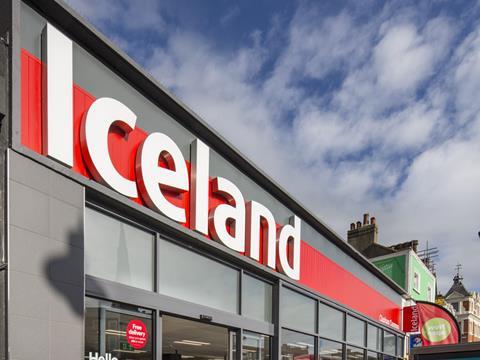 Iceland has come under fire from Welsh language campaigners after it refused to install bilingual signage at its newly opened store in Rhyl, north Wales.

Protestors from Cymdeithas yr Iaith Gymraeg (the Welsh Language Society) disrupted the official opening of the new format store yesterday (31 July) over Iceland's English-only signage policy.

Despite being headquartered in Wales, Iceland said it did not "currently provide signage in any language other than English in any of our stores", as this would "add complexity and cost to our operations".

Bilingual signage would also go against two of its foremost objectives, "making everything we do as simple as possible, and delivering the best possible value to our customers", said a spokesman.

The Welsh language has official status in Wales alongside English under the provisions of the Welsh Language (Wales) Measure 2011, which means the language should not be treated less favourably than English.

However, the law stipulates that only public sector bodies are obliged to carry bilingual policies, with private sector organisations not bound by the regulations.
Iceland's English-only policy did not show respect to Wales, suggested David Williams, chair of Cymdeithas yr Iaith's local branch.

"Iceland is one of a number of examples of a lack of Welsh in the private sector - it's foolish for the Welsh government to depend on the goodwill of these big companies which put profit before everything else," Williams added.

"We need clear language rights and the language standards must be extended to the private sector," he urged, adding Iceland should take pride in its roots, with the company's first HQ located in Rhyl during the 1970s.

"We're calling on them to make full use of the Welsh language in their new store - starting with the signs, but moving on to using both languages in their everyday services, offering a full Welsh language service to their customers," Williams said.

In response, a spokesman for Iceland said "feedback from our colleagues and customers in Wales indicates that the great majority are content with our current arrangements", but added it did "note the feelings strongly expressed in Rhyl this morning. We will continue to monitor and evaluate public opinion on this issue".

The new-look store on Rhyl's Clwyd Retail Park led to the creation of 30 new jobs and formed part of "a major programme of investment in north Wales by Iceland", it said. The retailer also has stores in areas of north Wales where Welsh is the majority language, such as Pwllheli, Caernarfon and Bangor in Gwynedd and Llangefni on Anglesey.

The Iceland protest comes amid a period of intense debate over the status of the language in the private sector. It follows similar protests against Cornish retailer Trago Mills last month after its owner was accused by Cymdeithas yr Iaith of going on an "anti-Welsh rant" after refusing to install Welsh signage at its new store in Merthyr Tydfil.

In a statement, the Welsh Language Commissioner said its own research found that 68% of Welsh people said they liked to see the Welsh language being used by supermarkets in Wales.

"We have contacted Iceland to offer them help to develop their use of the language," it said. "I hope they will take us up on the offer, so they can show customers that they are a company rooted in the communities that they serve."