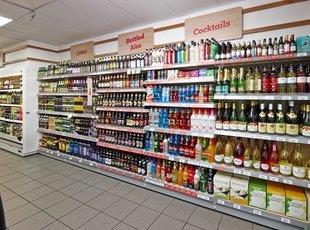 It's been a terrible week for the wholesale trade. On Monday, The Grocer revealed that Kerryfresh had gone into administration - partly caused by a delay in the settlement of a trade credit insurance claim relating to the collapse of wholesaler Palmer & Harvey last year - threatening the livelihoods of 300 employees.

Last night came news of an even bigger tragedy, with Conviviality poised to call in administrators, after falling short of the £125m it needed to raise via an emergency placing, with 2,600 jobs at stake.
How did it all go so wrong? I've already talked in this column about management errors, like the investment focus on (and distraction of) buying and operating more and more company-owned stores. It's also emerged management had been offering generous and cash-sapping terms to secure new contracts.

Another error I mentioned was the lack of wholesale experience on the board, with operations director Mark Aylwin jettisoned in January. The restructure was also terribly timed – planning it in November and December again distracted management's time during the crucial Christmas trading period – as was an update to its warehousing and IT systems, which can be cash-hungry, particularly the latter, if anything goes wrong. And January is the worst possible time for a wholesaler to have unnecessary demands on cashflow.

While CEO Diana Hunter's departure last week was the minimum condition for investors to even consider coughing up to save the business, the appointment of a company doctor from PwC on Monday to act as a "watchdog" was ominous. With no CEO, a discredited finance director and an executive chairman, in David Adams, who had no experience in drinks, or convenience, let alone wholesale, investors faced very little visibility about future leadership, direction or prospects.

So what happens now? At a time when others are consolidating, it's not inconceivable that Conviviality will be broken up. There will be no shortage of takers for Matthew Clark/Bibendum. And some small interest in Peppermint. There are bargains to be had. But Bargain Booze? It's hard to see too many takers given the low margins, and the sheer number of corporate-owned stores (around 220). Since this issue went to press, we've looked at the likely runners and riders, in an exclusive analysis. And our bet's on Bestway.