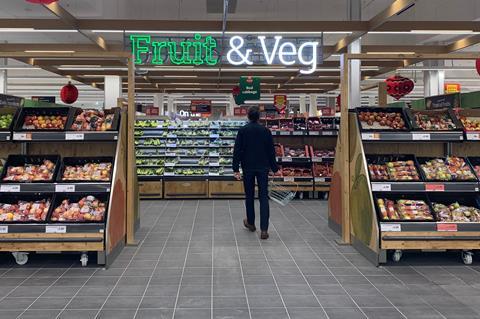 So. 'Live Well for Less' is out. Now Sainsbury's is 'Helping Everyone Eat Better'. You can see why: it wants to underscore its new focus on eating (as opposed to merely living). And the use of 'better' reflects big moves it's been making in the CSR/ESG space, including its net zero commitments, and its industry-topping top-up on Healthy Start vouchers.
But not only is the new slogan a bit of a mouthful, taking the focus away from value seems strange. And the use of 'Helping' is another nod to Tesco, following its Aldi Price Match. 'Well' is also a powerful word to lose in a global pandemic. What about 'Eat Better for Less'? That would provide continuity, with an update that puts the focus on food, maintains the importance of value, while 'better' is given a triple meaning, conveying health, value and values.
Sainsbury's is right to focus on being 'better' though. An increasing number of brands have been rewarded for doing the right thing with valuable sales, loyalty and engagement, but it's a dangerous path to tread, and often businesses have no choice but to engage. Hopefully our annual conference on 'How to Build a Sustainable Brand' will provide further help in this regard.
The pandemic has provided further impetus to do better, with retailers and suppliers alike stepping up their efforts in support of food waste and other charitiessa – sadly reflecting greater poverty, including among shopworkers.
But the industry needs to do better on food waste too. Biffa's move to snap up Company Shop also comes with the government set to consult on mandatory food waste reporting. That would lead to a big surge in food surplus. So arguably Biffa could sweep up, which wouldn't be such a bad thing, as it does at least have the national infrastructure needed. But there's also a danger local food redistribution charities would lose out.