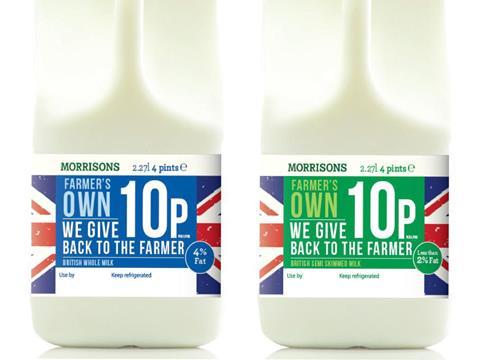 Short-termism in milk

Sir: Milk farmers are not alone. The situation of milk pricing looks very similar to that of bananas, where retail prices have halved over 10 years, despite a doubling of ­production costs.

So why not, as many have suggested, introduce a fair trade label for milk? The Fairtrade mark aims to provide a better deal in countries where wages may be less than $2/day. So, while we are 100% behind the concept of fair trade milk, we're not necessarily the right organisation to set up such a scheme.

There is common cause between all food suppliers to the UK market, whether at home or abroad. But food producers also need an urgent conversation with industry and government about the steps needed to fix for the long term a market that too often fails to deliver fairness or sustainability.

Tim Aldred, head of policy and research, Fairtrade Foundation


Beware pop-up gimmicks

Sir: It's unsurprising to see the pop-up retail sector in growth ('Pop-up retail in the UK is now worth £2.3bn in sales,' thegrocer.co.uk, 14 August). The genius of an immersive pop-up store is its ability to give brands and businesses an opportunity to build something different and trend-setting. To sustain this growth, retailers must catch up with technological advancements and give pop-up stores longevity, but brands must ensure their values aren't lost in gimmickry. Careful thought, planning and preparation are imperative for any retailer wanting a slice of the £2.3bn pop-up pie; otherwise, the heart of their brand might get lost.

Paul Shilling, global board director, Principle



Digital coupon standards

Sir: I read with interest the story in last week's magazine, 'Has the traditional loyalty scheme passed its sell-by date?'

We see challenges emerging in the digitisation of loyalty initiatives, particularly coupons. With numerous proprietary solutions in use, the mass acceptance and distribution of digital coupons is fragmented and often leads to poor consumer experience, damaging brand affinity and sales. GS1 UK and the GSMA are actively supporting the implementation of a standard digital coupon framework for mass distribution and acceptance of digital coupons.
Gary Lynch, CEO, GS1 UK