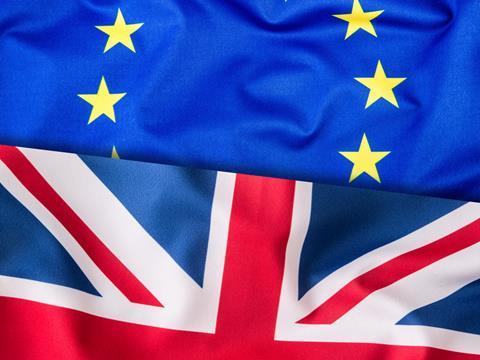 Preparing for a 'no deal'
Sir, We must not shy away from the very real prospect of a no-deal Brexit. If this does happen, there will be no 'grace' period for retailers and suppliers to gradually come to grips with the new world order.
We estimate tariffs on imported raw materials could be at least 5%, exacerbated by volatile exchange rates. Swapping imported products for home-grown equivalents could save 2%-5% of costs and improve taste at the same time. The 170,000 EU migrants employed across retail also face an uncertain future; optimising operations could reduce hours required on the shopfloor by 10%-15%.
The industry needs to act now to avoid snap decisions which risk the reliability, quality and safety of supply chains and passing on substantial costs to the customer.
Danny Sperrin, business manager, Newton
Let's be clear on labelling

Sir, There has been a lot of media coverage around the mislabelling of food, from not properly identifying contents on packaging, to not listing potentially deadly allergens.

Current legislation is confusing at best, so it's down to retailers to be proactive and focus on ways to create, manage, check and use these labels - especially smaller grocers, or those part of a distributed store network. Whether that means automating quality assurance, or using a cloud-based label management system to remove risk and increase efficiency, until legislation is implemented (and clarified in terms of responsibilities and requirements) the onus is on the food and beverage industry to make food labelling as clear as possible.

Ken Moir, VP marketing, NiceLabel





Gearing up digitally

Sir, At the core of any retailer's business is the management of its supply chain and the days of relying on spreadsheets and manual processes are numbered. However, only 3% of retailers have completed digital transformation projects, according to a recent study by the Council of Supply Chain Management Professionals. This suggests retailers are not fully geared up to satisfy customers' demands.

Going digital can help automate product lifecycles and facilitate seamless interaction with suppliers, speeding up the process and reducing misunderstandings.

Graham Parker, CEO, Gravity Supply Chain