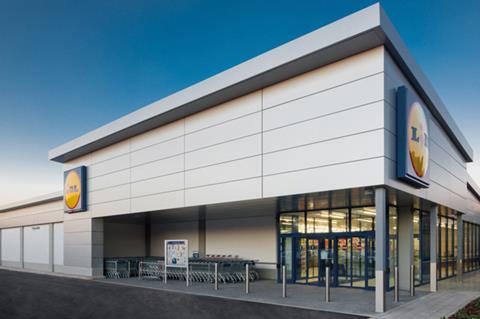 Lidl has reintroduced loose bakery products with new hygiene measures in place.
Customers are provided with rubber gloves and asked to also use tongs to bag the products.
Lidl announced the move on social media at the weekend, saying: "The bakery is now open again. Please form an orderly queue."
A second post featured a video providing instructions on "shopping safely", including using the gloves. "Now that the bakery is back open again, here are some Lidl tips on how to keep yourself safe when shopping for your favourite treats," the post said.
Some customers criticised Lidl on Facebook and Twitter for no longer pre-bagging the products, claiming shoppers were handling them without using gloves.
Lidl responded: "We are sorry to learn that you were unhappy that our bakery goods are no longer pre-bagged. Our staff are continuing to use single-use gloves and are taking all necessary precautions."
Other supermarkets, including Tesco, Sainsbury's, Waitrose and the Co-op, have kept bakeries open in lockdown.
Co-op bakeries have traded throughout the crisis but with a reduced range and items pre-bagged.
Sainsbury's bakeries also never closed, though the range was reduced and moved to pre-bagged. Self-serve loose products have recently been reintroduced in a small number of supermarkets.
At Waitrose, self-service patisserie areas have been available throughout lockdown, with every item individually wrapped. Served patisserie counters – in 58 of 337 Waitrose stores – closed in lockdown and remain shut.
At Tesco, bakeries have remained open and hot deli counters have recently reopened with a more limited range. All other counters remain closed.
Aldi has bakeries in about 10 stores, most of which have recently reopened, selling multipack products only. Other special measures include having only one member of staff in the bakery at a time.
Morrisons, Waitrose and M&S have also recently reopened a number of cafés for dine-in.