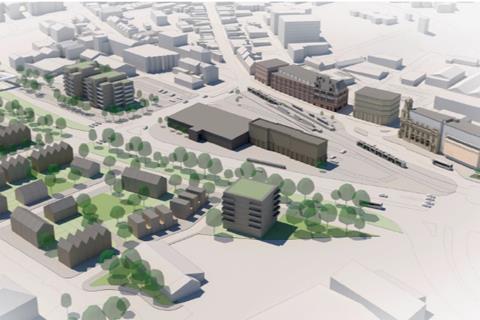 Lidl has agreed to lead the development of a 68-bedroom hotel as part of a deal to secure land for a 29,000 sq ft store in Oldham.

Oldham Council has agreed to sell Lidl space currently serving as a pay-and-display car park, subject to the supermarket finalising its agreement with an unnamed major UK hotel chain.

The land, at Prince's Gate in Oldham Mumps, is a former park & ride site for Manchester's Metrolink. It will house both the new store and hotel with space left over for smaller retail units, according to Oldham Council.

The hotel chain is to be identified on completion of its deal with Lidl, which will then submit a planning application "within weeks", a council spokesman said.

It's not the first joint property development commitment Lidl has made to secure sites for stores. A branch due for completion this year in Richmond, London, will have a primary school on floors above it.

The discounter has about 740 UK stores, with plans to open 50 a year.

"We are delighted to be opening a new store in Oldham, which marks another milestone in our ambitious store expansion programme and the creation of more new jobs for the local area," said Nick Harvey, Lidl UK's regional head of property.
"For some time, we've been committed to investing in the borough of Oldham, having opened our new store in Royton and modernised our Chadderton store in the last few years. We're very much looking forward to building our new store in Oldham Mumps and opening our doors in the very near future."

Oldham Council leader Sean Fielding said: "This is exciting news and a significant first step in kick-starting the regeneration of Prince's Gate at Oldham Mumps.

"This is the key eastern gateway to our town centre and it's important we deliver the right development here through a scheme that is both sustainable and presents no risk to the taxpayer.

"It's encouraging to see that our vision for this site has inspired others to come forward and invest in Oldham. Their confidence will help us bring other parties to the table on our plans to transform the wider area.

"It's great to see that Lidl is committed to creating new jobs and working with local suppliers in the creation of the store.

"The addition of a new hotel adjacent to the Metrolink line also fills a significant gap for Oldham town centre and aligns with our work to transform the night-time economy."