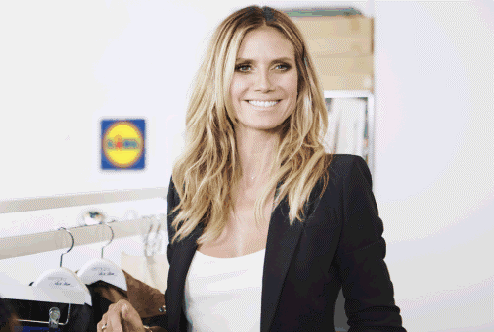 Lidl UK is to launch a new fashion range for women with supermodel Heidi Klum.

The new fashion collection will be available exclusively at Lidl and will launch across its 650 UK stores nationwide later this year. It will also be rolled out to Europe and the US.

The news follows the launch of Esmara Premium, the Lidl premium lingerie collection, at the beginning of the year.

Lidl said that further details on the range and pricing of the Klum fashion range would be available at a later date.

"Lidl is known for making quality products at affordable prices and I'm proud to partner with them on this fashion collaboration," said Klum.

"I had so much fun designing the pieces in this collection and can't wait for you to see it."

Ryan McDonnell, Lidl UK's commercial director, added: "As both a global fashion icon and grounded individual, Heidi is an incredible source of inspiration, which we think will really resonate with our customers.

We are extremely excited about offering our most premium fashion range to date, and look forward to the first collection going on sale later this year."

The supermarket has previously run Lidl Fashion Weeks, which see its Esmara fashion collections sold in its stores at certain times throughout the year.