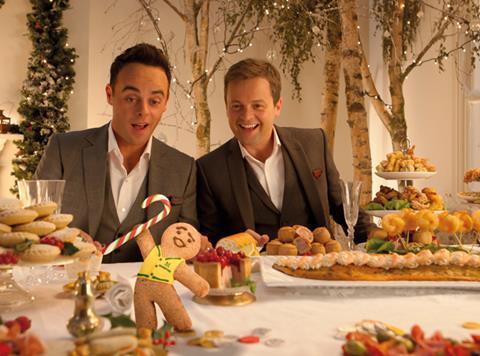 Morrisons and Ant & Dec are calling time on their multi-million pound advertising deal, two years after it was first signed.
Though the supermarket will continue to sponsor Ant & Dec's Saturday Night Takeaway television show, the duo will no longer advertise Morrison's branded goods.
Speculation is rife over how the deal ended, with many business insiders saying that Morrisons terminated the deal because it wants to focus on value and quality of food.
Kantar Retail analyst Bryan Roberts said: "People turn on the television and see two incredibly wealthy lads being well paid to advertise a supermarket, which is supposed to be helping us save money."
However some sources close to Ant & Dec, real names Anthony McPartlin and Declan Donnelly, claim the pair turned down a new contract.
One of the most recent Ant & Dec Morrisons adverts was a Christmas campaign, which featured the TV personalities singing 'It's beginning to look a lot like Christmas', along with families and members of the supermarket's staff. In the past the pair starred in adverts promoting Morrisons' farms.