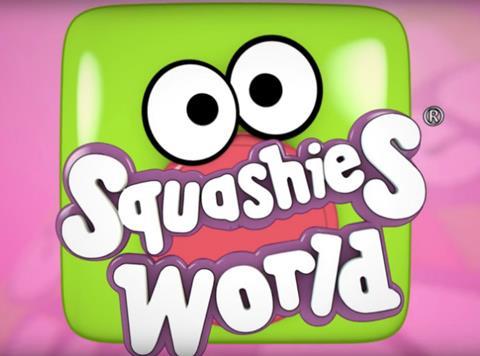 The ads regulator has reprimanded three well-known confectionery brands, following complaints that they targeted under-16s with advertising for HFSS products.
The Advertising Standards Authority today (4 July) banned digital campaigns by Cadbury, Chewits and Squashies.
The decisions are the first since the introduction in July 2017 of Committee of Advertising Practice rules banning ads for HFSS food and drink in non-broadcast children's media – including companies' own websites, social media platforms, apps and video games.
The ASA upheld complaints an online promotion between Cadbury and the National Trust for Scotland, which provided downloadable Easter content from the confectionery brand. The watchdog also rebuked Chewits for four school-themed Facebook posts about 'Chewie the Chewitsaurus' – and it censured 'advergame' app Squashies World for various promotions of Squashies confectionery.
While the ban on HFSS ads in children's online media had been largely effective, it was still important that it be enforced "rigorously" said ASA chief executive Guy Parker. "These rulings show that we're doing that and will help advertisers understand where we're drawing the line."
A spokeswoman for Cadbury owner Mondelez said the company took its responsibly to not market directly to young people "very seriously and were therefore pleased the ASA rightly found the Cadbury Easter website fully compliant with the CAP code in its targeting to adults only.
"However, we are disappointed the ASA felt that two downloadable assets, created specifically for the website, did not meet the required standards," she added.
"We will be taking the insights and views provided by the ASA as part of this ruling and applying those learnings to our future content so we can continue to build upon our long-standing commitment to not market directly to children under the age of 16."
The Chewits social media push was "compliant with ASA rules regarding HFSS product and brand advertising introduced in July 2017" insisted a spokesman for the brand's owner, Cloetta.
The campaign, now ended, had not been "developed to target under 16s" he added. "Rather, it was aimed at parents and young adults with its core messages and placement focusing on these groups."
Squashies maker Swizzels Mattlow did not "pro-actively promote our games or products to under 16s" according to managing director Jeremy Dee.
Squashies World was not designed to appeal to children and did not in any way encourage the consumption of sweets, he said.
"All routes to access the app clearly state that visitors must be over 16 years of age to view the page and age gates are in place to restrict access. Visitors must enter their date of birth at two separate stages before playing the game – which is actually stricter than alcohol websites.
"Like others in our industry and beyond, we support efforts to develop a more robust age gate. The ASA ruling highlights the need for us to collectively address this industry challenge."