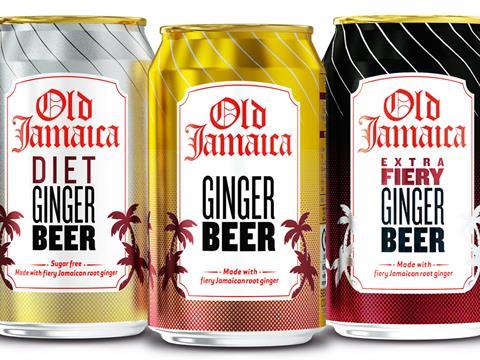 Cott Beverages has overhauled its Old Jamaica brand. It has unveiled an updated look for its ginger beer, improved and new recipes for the soda range and the brand's first line of still juice drinks

A new-look Old Jamaica Ginger Beer rolls out next month with a stronger emphasis on the brand's Caribbean heritage and a "more modern and premium" feel, while the brand's Soda range has been updated with 'upgraded recipes' and new orange & mango.

A trio of new still single-serve exotic juice drinks - in mango, grape and fruit punch flavours (rsp: 49p/250ml) - completes the revamp, which will be supported by TV ads. "Small-format exotic juice drinks are a growing market and with fantastic-tasting recipes in top-selling flavours, our new range is an exciting step forward for the brand, said brand manager Gavin Herbert.

Cott Beverages is supporting the activity with TV, social media and sampling activity.