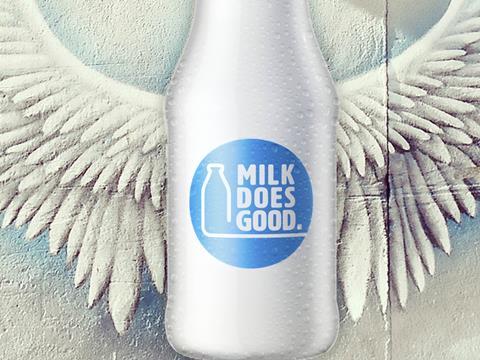 The dairy sector is gearing up to launch a major consumer-facing marketing push this autumn, which will seek to re-establish its credentials in the face of opposition from the vegan lobby, The Grocer can reveal.

The campaign will be led by Dairy UK and AHDB, and represents the biggest generic marketing push for the dairy sector since the EU and processor-funded Make Mine Milk campaign ended in 2013. The year-long push will have an initial budget of £1.2m.

It follows "the largest piece of research undertaken in a decade on consumers' views about dairy", said Dairy UK CEO Judith Bryans. This "gave us a clear steer that for many consumers dairy is currently a silent category", she added.

While Dairy UK and AHDB are keeping the details of the campaign under wraps, it is understood it will provide a positive message about the benefits of dairy products - drawing parallels with The Grocer's creative challenge for the 2016 Dairymen supplement, which saw design agency RPM create a mocked-up generic push using the tagline 'Milk Does Good'.

"This gives us a great opportunity to re-establish our credentials and celebrate dairy," Bryans said. "Based on the results of the research, we have appointed creative, PR and media agencies and work is now well underway to deliver a positive industry-led collaborative consumer-facing dairy campaign."

News of the campaign comes as the dairy sector struggles to ward off attacks from an increasingly vocal vegan lobby, most recently on 22 August, when anti-dairy groups marked the first World Plant Milk Day.

"This is an exciting opportunity for the industry to work together to promote the positives around dairy products," said AHDB chief communications and market development officer Christine Watts. "We have a good story to tell. People want dairy products," she added.
"They are tasty and nutritionally strong. Working closely with Dairy UK gives us the chance to pool resources to make a positive impact. A lot of work has been going on behind the scenes, including significant research, to ensure the money allocated delivers maximum impact."