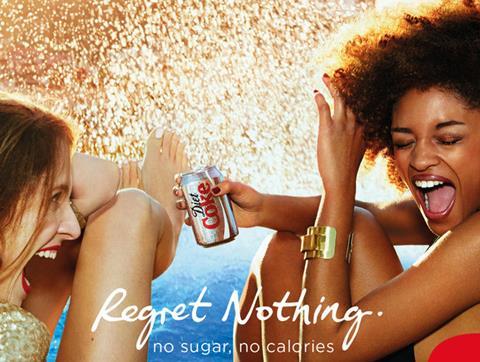 Diet Coke has ditched the hunks in a new ad push that encourages women to indulge their impulsive side.
The Regret Nothing campaign kicks off tomorrow (Friday 23 January) with a TV ad that will be supported by print ads focusing on real-life spontaneous stories. The advertising push will be supported by social media and experimental activity designed to drive footfall to retail outlets, alongside in-store POS.
Coca Cola Enterprises said the campaign followed research that showed fear of embracing your impulsive side can lead to "self-restraint and regret".
"This new campaign is designed to engage shoppers on an emotional level and have an even greater impact than the previous Diet Coke 'Break' commercials have had on consumers," said CCE operational marketing director Caroline Cater.