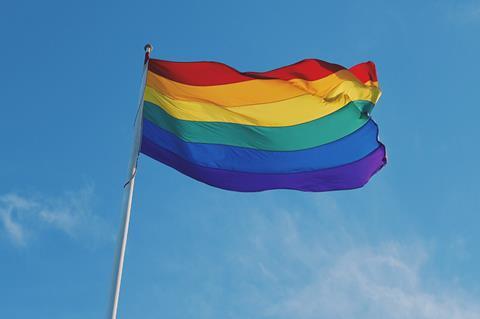 In the past weeks, two grocers have launched extensive campaigns with strategies based on doing good.
In its 150-year celebration work, Sainsbury's mentioned some of the CSR it has invested in across its history, from fun runs to baked bean baths. Co-op went further by basing its whole campaign on highlighting how its business model allows it to invest money directly into the community.
We at Lucky Generals run the Co-op account. However, my views here are not about 'marking my own homework', but raising an issue.
While there have been some strong initiatives from grocers in the past – Tesco's Computers for Schools was absolute genius – too many simply nod to CSR or use it as a way to look good, not fix a problem.
While I've no doubt many of these initiatives are being carried out with the best of intentions, much of the time these investments have no real longevity, are not part of a wider marketing or business strategy and can sadly veer towards tokenism.
Take M&S's LGBTQ sandwich, which came under a lot of criticism from the community, while one Twitter user added: 'I can't imagine them doing this with other marginalised groups'. Even though M&S has made a donation to a charity, it will be a top-down donation, not a long-term solution.
My dad sent me this picture of @marksandspencer' LGBT sandwich following a conversation we had about the use of rainbow flags by companies, especially during pride month, to promote their brand and capitalise on the occasion without making real contributions pic.twitter.com/mmekfj5HX0

— Erin Hampson (@ErinHampson) June 5, 2019
Retailers should ask themselves if their campaigns really do help solve some of the deeper issues that exist in our communities. Edelman Trust Barometer research shows that 36% of the UK population think opportunities in their local area have worsened in the past five years, while 60% think it's down to businesses/CEOs to lead the charge in fixing these problems (19% don't trust the government to do it).
And brands, particularly grocery brands, who have a unique reach into the local communities they serve, should be leading this charge.
The rise of social supermarkets shows there is space for food to make a difference to the community. According to recent UN figures, 8.4 million people in the UK are food insecure.
Of course, brands need to be careful in this modern, fractured world of falling foul of 'woke'-washing. If you're inauthentic you will get found out, and the take-down can be messy.
To make sure investment is reaching the right people in the right places, grocers need to think in integrated terms. Make any CSR investment part of the business model, with the belief that the more you put back into the community, the more that community puts back into you.
Wilko has already dipped its toe in this areas with an initiative called Helping Hands which allows customers to apply for grants to fund or help community schemes – something very similar to the Co-op model. This is a good example of a retailer showing that it is more than just using CSR as PR stunt, self-congratulation or a stick with which to beat the competition.