When Debbie and Andrew Keeble – the couple behind the Heck sausage brand – appeared on BBC2's The Fixer on Monday (8 September), their social media presence was given a serious makeover. Andrew Smith, chief strategy officer at Partners Andrew Aldridge and one of the mentors to the Keebles, explains the thinking behind Heck's new social media strategy – and what other fmcg brands can learn from it.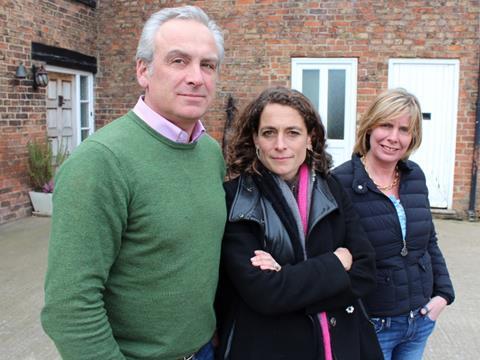 The average Brit checks their social media pages – Facebook and Twitter – 16 times a day. Multiply that with the amount of UK users on each (24 million on Facebook, 10 million on Twitter) and the possibility for engagement means that brands ignore social media at their peril. So we were pretty surprised when the Keebles, the family behind challenger sausage brand Heck and stars of BBC2's The Fixer on Monday night, had largely overlooked it. As the agency charged with proving that social media is a great marketing leveller, in front of four million viewers, we had our work cut out.
There's no doubt that social media presents an opportunity – just look at the numbers above – to any business, but for smaller brands with limited budgets it helps them to deliver cost effective, engaging communications to consumers from a wide range of demographics.
We analysed Heck's social media presence before the show and found that the Keebles had made the same mistake that many SME's make when initially starting out – they knew they needed a presence on social media, but they lacked a firm strategy behind their activity. Sporadic posts, irrelevant Tweets and mixed messages were a frequent fixture, and the majority of their content didn't fit into what Heck's brand personality pertained to be. During filming, we helped to strip Heck's values down to what the brand really meant to the Keebles, identifying the fantastic, authentic family business story behind the brand.
Once that message was nailed, Heck needed to work out which channels to use through which to communicate. Each channel has its purpose as part of a larger content strategy. Facebook provides a backdrop to tell a whole story, Twitter is better for engaging in shorter bitesized communications and YouTube is the best tool for seeding content.
And it was video content that really piqued the interest of the Heck team. During the show, we introduced the Keebles family to the IRN Bru 'fanny' campaign. A true piece of viral content, the video spread from one view to over one million in a week. The video didn't cost the world, but gained its widespread success through the creation of a fun and engaging piece of content that was shared from one user to another.
We encouraged the Keebles to invest time and creativity, not just money, into producing content that was relevant and as engaging as the Keebles family themselves. The result was immediate: they set up a YouTube channel and created fun videos for their business, showcasing the Heck ethos via a cheeky sausage smile campaign. It's something Heck carried over when we continued to work with them after the show, creating and producing the #PimpMyBBQ social campaign starring radio presenter Tim Westwood.
These lessons are as relevant to other brands as they were to Heck. Brands need to be under no illusion that successful and sustainable social strategies do require financial and resource investment. But, with the right strategy and content, small businesses can communicate their values that set them apart from the bigger brands, levelling the marketing playing field through the most proletariat platform ever, and driving competition on the supermarket shelves to boot.
Andrew Smith is chief strategy officer at Partners Andrew Aldridge