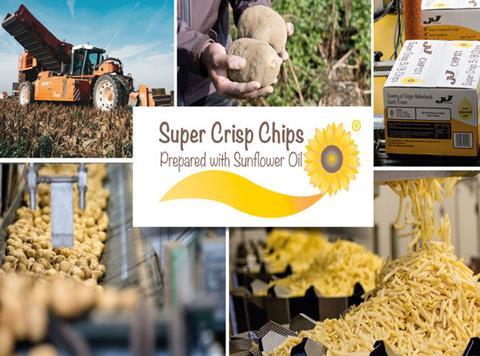 JJ Food Service has launched a marketing campaign to promote the sustainable sourcing credentials of its gluten-free Super Crisp Chips range.

It has produced a new YouTube video to track the potatoes from farm to factory, backed by a social media, digital and print marketing campaign.

"Our team ventured to Belgium to learn how the potatoes are sourced," said JJ Group general manager Terry Larkin.

"We wanted to share the fantastic story with our customers. Whether you're a pub, takeaway, café or fish and chip shop - we have a cut to suit every menu."

JJ Food Service has sold one million cases of the chips this year, and most recently launched a new sweet potato variant this autumn.