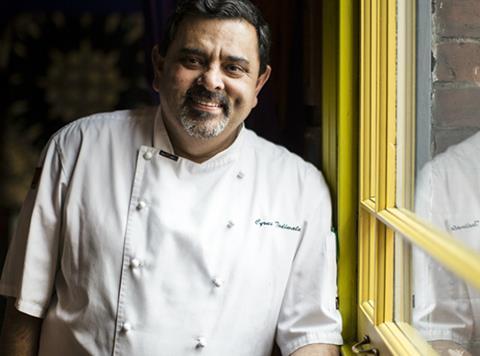 Rice and world food brand Laila will this week kick off its Rice for Life drive to encourage blood donations from black, Asian and multi-ethnic (BAME) communities.
Backed by celebrity chefs including Cyrus Todiwala and Ching He Huang, the initiative will begin on 1 December in partnership with NHS Blood & Transplant, which hopes to sign up 40,000 new blood donors of black heritage over the next three years and increase the number of other BAME donors.
Laila will roll out promotional packaging across mults and indies, and is scheduled to hold special events in selected Morrisons stores from 1 to 9 December in London, Bradford and Birmingham (see below).
Only 5% of the UK's blood donations currently came from the BAME community, which made up 14% of the country's population, said the NHS. "To get the best treatment, patients need blood that is closely matched to their own. This is most likely to come from a donor of the same ethnicity."
NHS Blood & Transplant urgently needed 40,000 new black donors "to stop the pain experienced by black patients with sickle cell disease" said chief executive Ian Trenholm. More donors were also wanted from the Asian community, which was more likely to experience conditions like thalassaemia that required regular blood transfusions, he added.
The activity is Laila's fourth Rice for Life awareness campaign – the first of which was in 2011 in association with The British Red Cross to provide seeds and fertiliser to those affected by the floods in Pakistan.
Harry Dulai, MD of brand owner Surya Foods, said: "We are delighted to be supporting NHS Blood & Transplant to help raise awareness of this important issue."
Rice for Life Morrisons store visits
Friday 1 December – Camden Town, London
Saturday 2 December – Stratford, London
Sunday 3 December – Peckham Lane, London
Friday 8 December – Thornbury, Bradford
Saturday 9 December – Small Heath, Birmingham