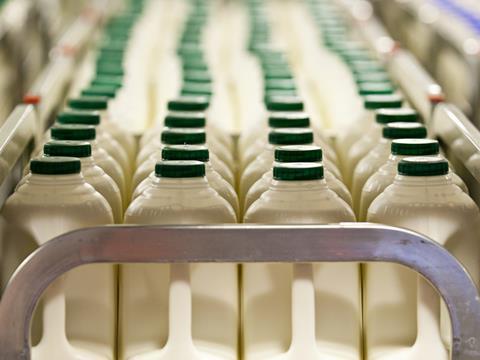 A major shake-up of the UK's branded milk sector could be on the cards following Müller's acquisition of Dairy Crest's milk business.

The Müller Wiseman brand is to be phased out in favour of the Müller brand, while the future of Country Life milk - currently the UK's fourth-biggest milk brand - is looking uncertain.

"With the acquisition it makes sense for us to look at our fresh milk branding," a Müller spokesman said this week, though he declined to comment on what might be in store for Country Life.

Under its deal with Dairy Crest, Müller has the option of licensing the Country Life brand for liquid milk, but it has so far not said if it plans to do so or focus on its own milk brands - including Black and White - instead.

The Müller UK website was updated following the deal to reflect Müller's new ownership of the Dairy Crest milk assets, including the Frijj brand. Frijj is now listed under the "our brands" section of the Müller site; Country Life is not. Müller has also promised major investment in the Frijj brand.

Dairy Crest has not commented on the matter; its ownership of the Country Life brand for butter is not affected by the deal.

Country Life milk posted value sales of £50.2m last year, down 18.2% [Grocer Top Products Survey 2015]. It is still on sale in Ocado, independents and the Milk & More delivery service. Müller said this week it had no plans to make changes to Milk & More.

However, industry sources believe the future of Country Life milk could be uncertain. "Two milk brands just won't work for Müller, especially if they are trying to leverage the brand in the way Arla has done," said one source.

Another expert questioned why Müller would "want to make Dairy Crest rich by advertising Country Life - which is also an important butter brand - just as Müller was looking to penetrate the category with its own butter product".