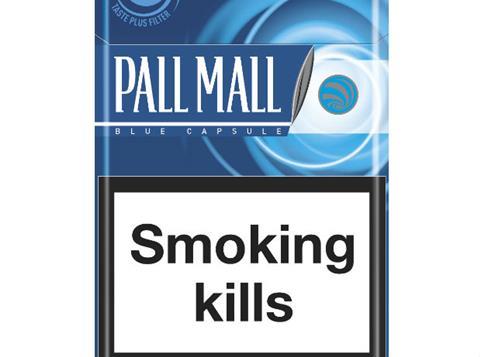 British American Tobacco is upgrading its single capsule range of Pall Mall cigarettes.

Launching next month as the European Union Tobacco Productive Directive comes into force, the redesign - available in 10-pack and 18-pack King Size and Super King 18s - will include the new Taste Plus Filter that aims to create a firmer in-hand feel and improve filtration.
The upgraded range will continue to offer a capsule in every cigarette, and price-marked packs are set to be available at the current £3.90 for 10s and £6.50 for 18s.

This is the first product of its kind for Pall Mall globally and another first-to-market innovation in the UK, said BAT brand manager Jason Chu.

"After the successful launch of Pall Mall Double Capsule last year, we are thrilled to bring to market another global first for our Pall Mall range. The Taste Plus Filter is the best way to enjoy the fresh taste of the capsule," he added.