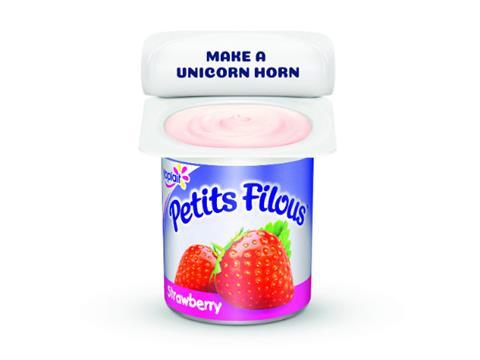 Petits Filous has joined forces with Amazon to mark the next phase of its Play Free campaign.

The General Mills-owned yoghurt brand has launched a partnership with Amazon Pantry, distributing leaflets in the service's delivery boxes.

Throughout July and August, consumers who order from Pantry will receive "play-promoting instructions" alongside their order, designed to encourage children to rediscover the cardboard box as a plaything.

The brand is ramping up its Play Free marketing push further with the launch of four new Amazon Alexa skills, which will see Alexa entertain children with four mini challenges when given the command 'open Petits Filous'.
The first phase of the £3m Play Free campaign launched in February, with Petit Filous moving away from its previous focus on strong bones to promote the concept of free play - a movement which sees children initiate and lead their own playtimes

To give inspiration, 28 million fromage frais pots with free play ideas printed on the underside of each lid are set to go on sale this month to coincide with the summer holidays.

"Building on our 30-year UK heritage we want to kickstart an initiative that will fuel the next generation's imagination with a bang," said Mark Brown, UK & Ireland marketing director for General Mills & Yoplait.

"We're passionate about nourishing children's development, and through collaborating with retailers both in store and online we want to make it easy for parents to get involved - as a parent myself, I'm personally excited that this campaign is so connected to the brand's purpose, and I'm excited to see it come to life in homes across the country this summer."