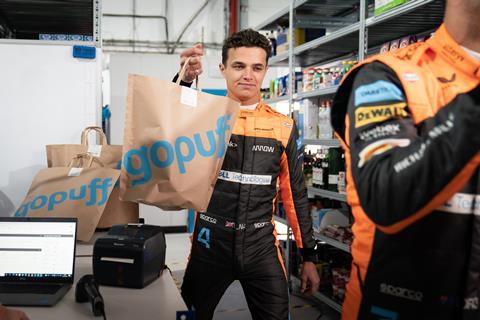 Rapid grocer Gopuff has signed as Official Instant Delivery Partner of McLaren's Formula 1 team.
Gopuff's branding will feature on the team's cars and during "key races" during this year's racing season, including in the US, UK and France.
The sponsorship deal includes "rich fan experiences and rewards" for customers of the platform, including race viewings, a ride in a McLaren supercar and racing weekend packages.
"McLaren is an iconic brand focused on delivering premium experiences, much like Gopuff," said Daniel Folkman, senior VP of business at Gopuff.
"Just as this prestigious race team is known for speed, we are known for delivering fast, seamlessly, and reliably to our customers. Being the exclusive instant delivery partner of McLaren's race team creates a new opportunity to connect with our respective fans and customers, and have some fun along the way," he said.
The partnership kicked off today with drivers Lando Norris and Daniel Ricciardo making deliveries and surprising fans. Gopuff-branded McLaren cars were also driven around London.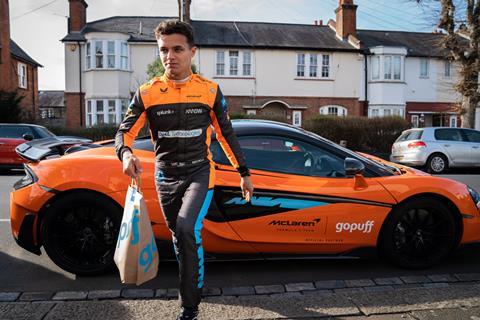 "Gopuff is the pioneer of the instant delivery category in the US, which has seen rapid global expansion over the past year along with remarkable growth in Europe," said Zak Brown, CEO of McLaren Racing.
"We look forward to collaborating on campaigns and going racing together," he added.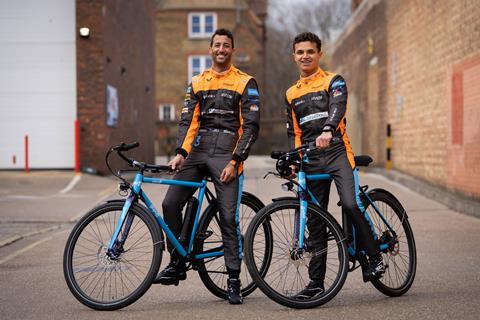 It is the latest in a line of major sporting sponsorship deals from the rapid grocers.
In July last year, Zapp signed as a sponsor of Chelsea FC, in a deal that includes stadium advertising, player activations and exclusive fan promotions. In August last year, Getir signed a three-year sponsorship deal with Tottenham Hotspur Football Club. It was Getir's first sporting partnership in the UK, with the rapid delivery brand named as 'Official Global Partner' of the north London club.
Rival Gorillas has a sponsorship deal with French football team Paris Saint-Germain.