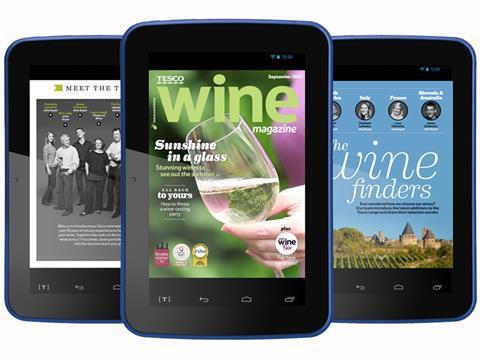 Tesco has unveiled a digital edition of its Wine Magazine featuring video content and interactive features.
The magazine is available through a free app for iPad and Android. The launch follows an internal trial which saw Tesco colleagues and members of the Tesco Wine Community give feedback on the magazine via an online survey.
"Creating a digital version of the Tesco Wine Magazine was the next step in the evolution of the UK's most widely circulating wine publication," said commercial manager Nick Juby. "Growing numbers of customers are discovering wine by the case, and in order to enable more customers' access to the magazine, the decision was made to create a digital version."
Tesco Wine Magazine first appeared in 2005, and is mailed out eight times a year.