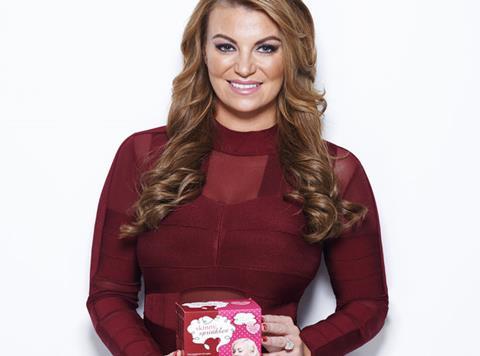 Slimming brand Skinny Sprinkles has signed former TOWIE star Billi Mucklow to front a new campaign.
The mother-of-one, whose partner is footballer Andy Carroll, has told how she lost three stone of baby weight with the help of the soluble powder, which is being promoted via social media and in 735 UK Holland & Barrett stores as part of its 'Buy one, get one for a penny' promotion.
As part of the push, existing slimming customers on Holland & Barrett's Rewards for Life loyalty card database will also receive emails about the product.
Containing the active ingredient Glucomannan – an appetite suppressant reportedly clinically-proven to aid weight loss - Skinny Sprinkles is mixed with water and consumed 30 minutes before a meal.
The product (RSP: £25/21 stick box or £44.99/42 stick box) claims to make the stomach feel fuller for longer thus helping slimmers reduce portion sizes and eat less.
Mucklow, who put on three stone during her pregnancy, said she had returned to her goal weight of nine stone and 10lbs through a combination of health eating, exercise and Skinny Sprinkles.
"As an experienced Bikram Yoga Teacher, I was keen to get back to my studio in Essex and exercise and teach as much as possible, but because it's so busy having a newborn, I've also been taking Skinny Sprinkles for the past two months to help shift those last stubborn pounds," she said.