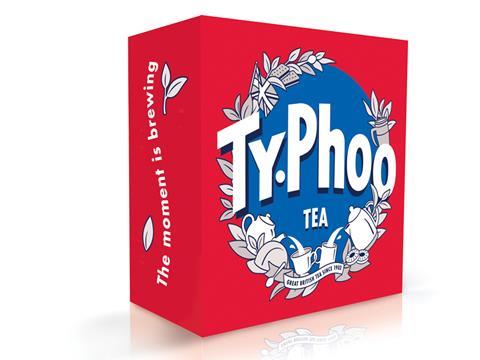 Typhoo has axed Nigella Lawson as its celebrity face after almost three years, as the struggling tea brand seeks to revive its fortunes with a new position and redesign.
As it marks its 115th anniversary, Typhoo is aiming to attract younger shoppers to its category and have them 'Coming Together Over Tea'.
The reinvigorated brand positioning is accompanied by "a radical, eye-catching" packaging redesign that features china cups and teapots juxtaposed with carry mugs and electric kettles.
The new look was a "reassuringly nostalgic update on designs of the past" said Typhoo, which hoped to "re-engage shoppers with the brand and re-establish its position as a family favourite".
The overhaul will be backed by a push including social media, PR and TV advertising – to follow in 2019 as part of an undisclosed investment.
This marked a "really exciting new chapter for Typhoo" said the brand's marketing manager Paulina Gorska.
"By looking back to look forward, Typhoo is on a mission to differentiate black tea, bringing a sense of occasion and feeling of inclusivity to the category."
It comes as the brand has suffered a 26.7% fall in value to £9.9m across UK grocery on volumes down 23.1% [Nielsen 52 w/e 8 September 2018], fuelled by shoppers continuing to turn their backs on the traditional British cuppa.
Shoppers took home nearly 2.6 million fewer kilos of tea last year – the steepest decline in four years [Kantar Worldpanel 52 w/e 20 May 2018]
This was in spite of TV cook Lawson's high-profile signing in January 2016 to be the face of Typhoo for its 'Typhoo Moments' drive.