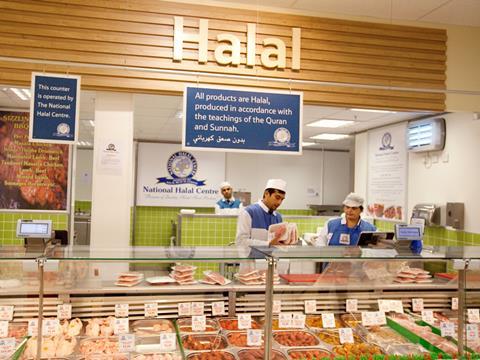 The AHDB will launch a consultation into the potential creation of an industry-wide certification scheme for halal meat in May, with a focus on meat quality, production standards and on-farm welfare.

Proposals to launch a Halal Standard Mark - in a similar vein to the QSM meat standard schemes - were first floated by the levy board in 2013, but failed to gain support from the industry, said AHDB head of global supply chain Phil Hadley.

However, a seminar into the matter held last week showed there was now an opportunity for the industry to look again at the proposals, which had been given a much more favourable response, Hadley said.

"The world has moved on quite a bit since 2013, and the seminar gave us an opportunity to flag it up again, but any scheme would not verify a product's halal-ness, that's not our role," he added. "It would be about offering additional assurances for consumers, looking at much more than just how the animal was slaughtered."

The consultation is expected to last between eight and 12 weeks, with the exact parameters of the scheme to be decided by halal sector stakeholders.