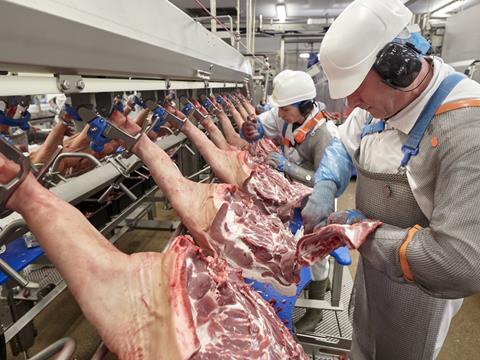 About 200 staff at Cranswick's Preston factory in Hull took part in a wildcat strike on Monday over 'stressful and exhausting' working conditions and pay.

Workers presented the meat giant with a letter containing seven requirements, including increasing the number of staff working on each production line and increasing pay in line with the National Minimum Wage rise, Hull Live reported.

'The staff is expected to work faster, in stressful and exhausting environments,' the letter said. 'The pay rates per hour remain the same.'

Cranswick said it was "disappointed" at the unofficial strike. Commercial director Jim Brisby added: "There have been numerous discussions between the plant management and unions over recent weeks. Unfortunately there was unofficial strike action on Monday involving a small number of staff. These were all back in work in the early afternoon and constructive discussions are ongoing to resolve the issues raised. There was no interruption to customer service level."
The processor reported a 0.6% (or £46m) rise in sales last week to £714.6m in its first-half year results, while group adjusted operating profit rose by 0.7% to £44.9m.

This compared with a 23% rise in sales to £714.6m during the corresponding period last year, with adjusted operating profit before tax up 17.2% to £44.4m.

Cranswick said a fall in pig prices and a softening in export revenues had led to the slowdown in revenue growth.