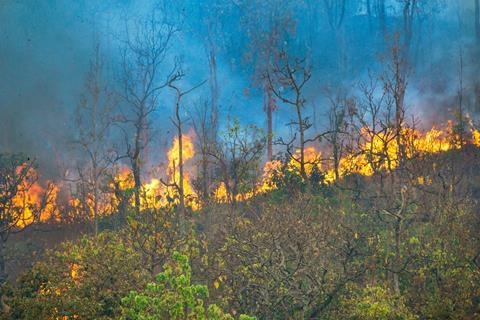 Meat giant JBS claims it will be able to monitor its entire beef supply chain - including indirect suppliers - by 2025.
JBS announced this week it was ploughing 50m real (£35.1m) into a new programme designed to ensure the conservation and sustainable development of the Amazon rainforest.
The 'Together for the Amazon' initiative includes a new blockchain tracking program, JBS Green Platform, which would enable it to monitor its entire supply chain and enforce zero-deforestation by 2025, the company said.
It has pledged to share its supplier monitoring technology and responsible sourcing policy with its value chain, as well as offering environmental, animal husbandry education and legal support.
JBS has also targeted raising more than 1bn real (£140.5m) for its 'Fund for the Amazon' by 2030 – to finance socio-economic development and conservation in the Amazon.
"We hope our actions will help accelerate the urgent fight against deforestation, while fostering the bio-economy, sustainable agricultural practices and opportunities for social development," said JBS global CEO Gilberto Tomazoni.
It comes as Brazil's meat industry faces growing pressure to tackle Amazon deforestation.
JBS has repeatedly insisted it does all it can to stop cattle reared on illegally deforested land entering its supply chain, including using satellites to monitor direct suppliers.
However, it previously maintained it was unable to monitor indirect suppliers due to "a lack of publicly available information".