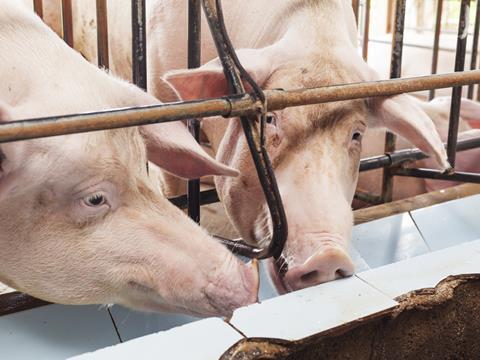 The UK meat industry is ramping up efforts to control livestock antibiotic use amid warnings the 'antibiotic apocalypse' is nigh.
Livestock farming's role in antibiotic resistance is under fresh scrutiny after scientists discovered a gene that makes common bacteria resistant to colistin - used as a 'last-resort' antibiotic in human medicine - in patients and pigs in China.
An AHDB Pork spokesman admitted the discovery of resistant bacteria was "concerning", and said the British industry was implementing a plan to "monitor and minimise" antibiotics used in production.
The Responsible Use of Medicines in Agriculture (RUMA) Alliance - which represents retailers, farmers and vets - stressed British farms used far fewer antibiotics than China, but admitted preventative use was still commonplace in the UK.
RUMA secretary general John Fitzgerald said the organisation did not support a complete ban on preventative antibiotic use, which was sometimes necessary for animal welfare, but was strongly opposed to the use of the drugs on an "ongoing basis to compensate for poor animal husbandry practices".
Antibiotic use is not monitored at farm level, with usage data instead coming from antibiotic sales. Fitzgerald said RUMA had begun work "on systems to collect actual farm usage data centrally".
The British Poultry Council said it had already banned some prophylactic use of antibiotics, and claimed BPC members used only 62 tonnes of antibiotic active substance last year, out of total sales for food producing animals of 375 tonnes.
The Chinese discovery prompted 20 medical experts to publish a letter in The Times last week calling for an immediate EU ban on preventive - or 'prophylactic' - use of antibiotics in animals.