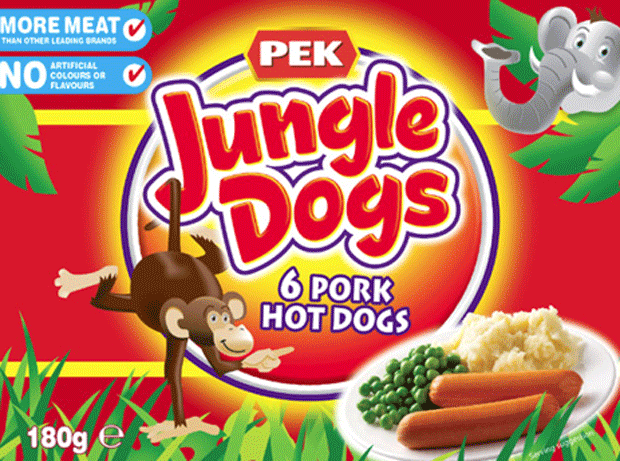 Smithfield Foods has launched a new chilled hot dog brand, Jungle Dogs, aimed at children.

The hot dogs are 85% pork and contain no mechanically recovered meat (MRM), and Smithfield plans to position them as a premium alternative to other brands. Category manager Jill Leigh said children loved hot dogs but parents needed reassurance they were a good food choice. "Clearly labelling our meat content no MRM and no artificial colours or flavours will mean mum can clearly see these are a better option."

The hot dogs went into Tesco in May, priced at £1.20 for a pack of six 30g hot dogs in two vacuum-sealed units to reduce food waste.