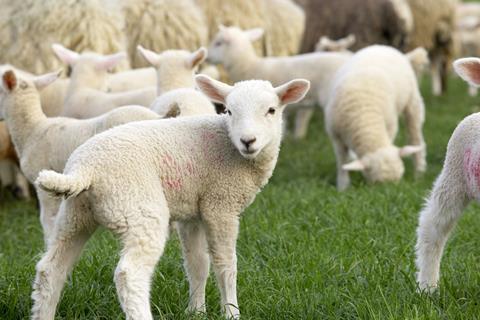 Tesco has begun recruiting up to 100 sheep farmers from across its British supply base for the trial of an 'industry first' cost of production pricing model for lamb.

The retailer said it wanted to address some of the volatility seen in the lamb market over the past year, when UK farmgate prices plummeted in the face of stiff competition from New Zealand imports and consumer demand dropped, with sales falling by 6.7% for the year to 26 April 2015 [Kantar/AHDB].

Tesco is recruiting for the trial until 25 February. Data would be collected over a 12-month period to assess the feasibility of the pricing model, including the deadweight cost of production across a variety of different production systems, it said. Farmers would be paid a price based on historic industry COP data.

"The group will be a fair representation of our current British supply base, taking into account seasonality, production type, geographic location, and farm size," a Tesco spokeswoman said. "We will also look to ensure at least 25% of the group will represent young farmers under 35 years old."

The trial follows negotiations between Tesco and lamb producers at the end of last year, and a spate of protests over the retailer's lamb procurement policy. Farmers withheld supplies during 'No Lamb Week' in August, and complained the retailer stocked too much New Zealand lamb at the height of the British season - which Tesco claimed was necessary to guarantee consistent lamb supplies.

Tesco declined to say what percentage of its lamb supply it hoped to source from the trial.

It comes as the NFU prepares to hold an industry summit next week with retailers, levy bodies and farmers to discuss how best to promote the red meat sector and arrest declining consumption.