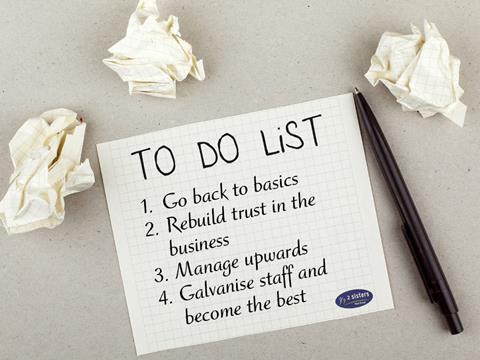 After a turbulent eight months beset by scandal, 2 Sisters Food Group last week announced the appointment of ex-Müller boss Ronald Kers as its new CEO.
Snapping up the Dutchman is something of a coup for Ranjit Singh's food giant, with Kers – described as a "force of nature" by one dairy industry exec – joining a business that has often been described as "beleaguered" or "troubled" in recent months.
Kers' appointment comes after Singh announced in February he would step down as 2 Sisters' CEO to become president of parent Boparan Holdings. It followed a damaging, high-profile investigation by the Guardian and ITV last September, which alleged food hygiene breaches at one of 2 Sisters' chicken processing plants.
Singh was subsequently dragged in front of the Commons Efra Committee – where he admitted it was "time to change" – and embarked on a series of reforms of the business.
So what kind of company will Kers be taking over, what are the key challenges he will face, and what can he bring to the business?
Back to basics
When Kers sits down at his new desk on 1 June, he will be taking over a company that has already undergone radical change since September's scandal.
As the 2 Sisters website still proudly proclaims, some 23,000 staff produce a "mind-boggling array of some of the finest food in Britain". However, since last autumn, the company has tried to make its activities somewhat less "mind-boggling", embarking on a series of divestments to simplify the structure.
That process started almost immediately after the scandal broke with the €225m sale of pizza brand Goodfella's to Nomad in November. It was followed by news 2 Sisters would close its Five Star Fish subsidiary and put its Irish fish supplier Donegal Catch up for sale. Meanwhile, an ongoing review of its poultry operation has already seen it announce the closure of its Cambuslang factory, with 450 jobs lost and more expected to follow at other sites. Speculation also continues to surround the future of Fox's Biscuits.
However, "much more work needs to be done" to revive 2 Sisters' fortunes, suggests one senior meat industry source.
Kers is entering a company that posted an operating loss of £27m in the 12 months to 29 July 2017, and one whose fortunes continued to deteriorate post-scandal, with an operating loss of £9m for the 13 weeks to 27 January 2018.
Things got even worse last month, when Moody's further downgraded its credit rating to Caa1 due to its "poor standing" and "very high credit risk".
However, the ratings agency did recognise 2 Sisters was "undertaking a number of measures" to rectify its fall in profitability – including price increases, efficiency savings, asset disposals and better working capital management.
Kers will be expected to continue this wave of reform, suggests one senior food industry source.
"There has already been a piece of work to identify how to generate more cash for the group," the source says. "This involves taking some very deep cuts into areas which are loss making, and we've already seen them wield the axe over Five Star Fish."
It is believed Singh is generally not comfortable selling off parts of his empire to stimulate growth, "so this will be a big challenge for Kers", adds the source. "Fox's should be at the head of the queue, but there could also be scope for more cost cutting in the chicken division."
Rebuilding trust
In a bid to rebuild trust after last autumn's scandal, 2 Sisters committed to publishing the results of every audit undertaken at its factories.
It was also given a relatively clean bill of health by the FSA in March, despite "some weaknesses in compliance with official controls" at the group's 17 cutting plants.
As the new man at the top, Kers will have to "pick this progress up and drive it forward", says a poultry sector insider. "A lot of work has been done to improve the trustworthiness of the business and wider poultry sector.
"Technical challenges have also been overcome, particularly in how data from audits are shared – it's a lot more transparent. But Kers will be expected to become a figurehead for the sector, just as he was in dairy, as he drives that message of transparency.
"It won't be easy as there is still some scepticism out there, particularly among MPs on the Efra Committee."
Managing upwards
Kers faces an interesting personal challenge in taking over a company that has long been synonymous with one person - Ranjit Singh.
On Kers' appointment last week, the 'Chicken King' said he would take a "broader leadership role" as president of Boparan Holdings and build on his entrepreneurial background to "strengthen our financial position".
But this won't mean he will be taking a back seat, one source suggests. "Ranjit can't let go, and until he's completely extricated from the business he will ultimately always call the shots. Control is in his DNA."
One possible source of conflict is cost cutting. Key retail partners such as Sainsbury's and Tesco had previously given the business some leeway over capital investment, the source suggests, but following last autumn's scandal, production costs have risen as extra controls means processing now takes longer.
"It's costing him a lot more money. So Ronald will have a hell of a job telling Ranjit there is a [financial] hurdle rate that all operating units have to get over. And if they can't get over that hurdle rate they'll have to be chopped."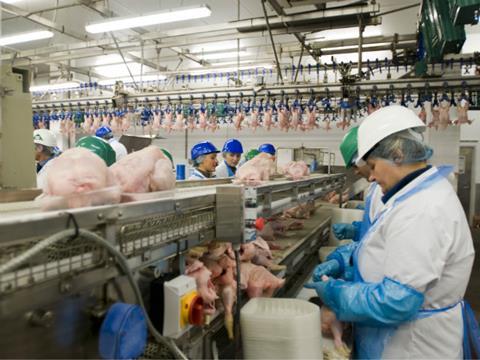 Singh would find it very hard "to let anything go unless he gets top dollar", but a need to cut costs, particularly in loss-making divisions, could put more poultry operations under the spotlight, the source adds.
"Both of them will have to think about what they do across the poultry portfolio, which will be the last place Ranjit wants to cut."
It's a potentially challenging dynamic for a new CEO tasked with driving an agenda of radical change - but Kers has plenty of experience handling big personalities.
During his time at Müller, he reported into the dairy giant's founder and patriarch Theo Müller, so "he'll be used to dealing with tricky family owners with very clear views over how their businesses should be run" suggests a former colleague.
Kers was "his own man" at Müller and "won't be intimidated", the dairy source suggests. A meat industry source adds Kers would also have insisted on a certain level of investment and a clear "plan" before taking on the role.
Singh would have calculated "how to support him and let him express himself", adds another.
Galvanise staff
2 Sisters' staff have been through the wringer in recent months. As new CEO, one of Kers' biggest task will be to galvanise them around a new, shared vision. It's a big ask, but insiders say Kers is more than up to the job.
"He's been looking for the right project for a while," suggests one industry insider who knows him well. "He's tried three or four different projects since leaving Müller last year and none of them quite came off, but this is a big job, which suits his profile, personality and stature."
Kers will quickly come in with a vision, adds another former colleague, and will build a team "who will run through walls" for him.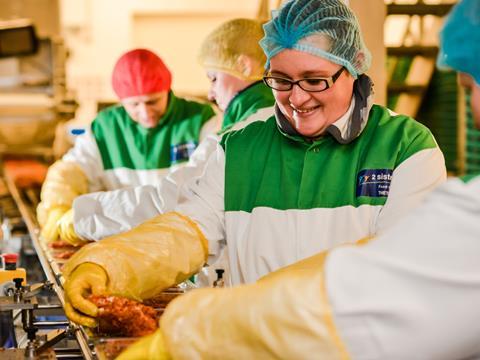 "He has a track record of turning companies around which aren't fulfilling their potential. He goes into businesses and galvanises them."
Singh and Kers also share the same entrepreneurial DNA, he adds. "They are a good match, and you could argue that private ownership should allow him to work on a long-term plan to turn the business around and be more entrepreneurial."
And he has big ambitions. "We're already the largest food business in the UK but what I would like to do now is, with the help of all colleagues, customers and other stakeholders, is transform the business from good to great to being the best everywhere we operate," he said last week.
"This is a real opportunity to get his eye back in the game," adds another industry insider. "He might stay there for a couple of years, and he could even look to get involved in an MBO of the business himself."
What's clear is that 2 Sisters, for so long Singh's baby, is set for huge change.