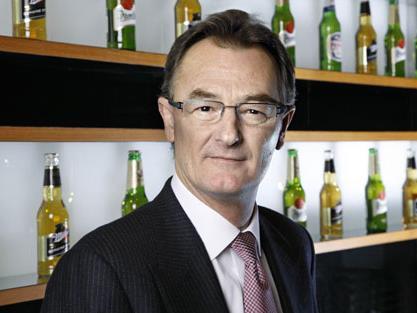 AB InBev (ABI) has agreed to sell SABMiller's (SAB) stake in Chinese joint venture Snow Breweries for $1.6bn (£1.1bn) as it seeks to conclude the 'megabrew' merger.
China Resources Beer (CRB) is poised to take full ownership of Chinese Resources Snow Breweries later this year.
The sale to CRB, which already holds a 51% stake in Snow, is conditional on the completion of AB InBev's acquisition of SAB, which is expected in the second half of this year, as well as regulatory approval in China.
The deal is in keeping with AB InBev's commitment to proactively address regulatory considerations relating to its recommended acquisition of SAB.
AB InBev has already agreed to dispose of SABMiller's 58% interest in Miller Coors in the US to joint venture partner Molson Coors for $12bn.
It has also sold the Peroni, Grolsch and Meantime brands in the UK and Europe to Japanese brewer Asahi for €2.6bn (£2bn) to pre-empt any European competition concerns.
SAB chief executive Alan Clark said: "Our CR Snow joint venture was established in 1994 and the Snow brand was developed in the same year.
"Since then, Snow has grown to become the world's largest beer brand by volume, selling more than 100m hl last year.
"Since forming the joint venture we have enjoyed a mutually beneficial partnership with CRB and together we have achieved great things in the Chinese beer market over the last 22 years."
AB InBev agreed to buy SABMiller last November for £68bn – one of the largest takeovers in corporate history.
The group also bought London's Camden Town Brewery in December for an undisclosed sum to add to its existing stable of US craft breweries.