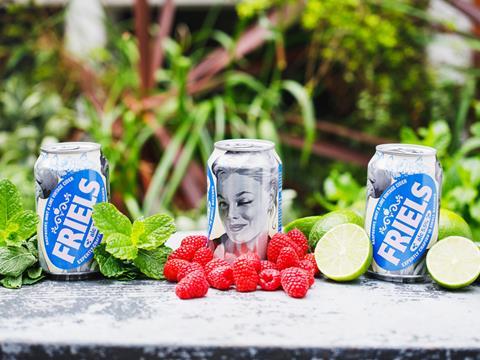 A flurry of dealmaking in alcoholic drinks kept food and drink M&A ticking over in the third quarter, though deal numbers remain down so far in 2018.

Grant Thornton's quarterly Bite Size M&A update found that deals including Diageo's £619m acquisition of a stake in China's Sichuan Shuijingfang Company and Agrial's buyout of Kingstone Press Cider producer Aston Manor helped deal volumes reach 48 in the three months to the end of September.

This figure is moderately down on the 52 deals that took place in the second quarter and almost on par with the 49 deals in the third quarter last year.

Despite concerns the uncertainty surrounding Brexit would hamper industry M&A, a total of 140 UK food and drink deals have taken place so far this year.

Deal values, however, are down significantly so far in 2018, with a cumulative disclosed deal value of £2.9bn so far this year compared with £6.2bn in 2016 and £13.7bn in 2017.

Grant Thornton's head of food and beverage Trefor Griffith said this drop in values was due to a lack of mega-deals rather than wider lack of activity related to Brexit.

"Deal activity and values are slightly down this year, but anecdotally interest in UK food and drink assets remains very high," he said. "Clearly there is uncertainty around Brexit, but the fundamental drivers - from international acquirers wanting to access the UK post-Brexit to the wall of money that has built up for M&A - haven't changed."
Consolidation in the alcoholic drinks space continued in the quarter, with deals including PE house BGF's investment in Purity Brewing and Australian's Lion acquiring London craft brewer Fourpure Brewing adding to the Diageo and Aston Manor deals.
Griffiths says the boom in craft gin in particular continues to drive activity in the sector and that interest in now moving into other drinks such as rum.
"It has been a consistent trend don both sides of the Atlantic, with consumers driving that story of differentiation and away from more commoditised products," he says.
There were also a number of deals in the lower-growth meat processing sector, largely driven by consolidation as suppliers look to take out competitors and drive down costs through synergies.
Meat deals in the quarter included Gressingham acquiring wholesaler JF Edwards and Kepak Group acquiring the red meat businesses of 2 Sisters Food Group.
Domestic deals dominated M&A volumes in the quarter, with 28 domestic and 20 cross-border deals.
The quarter saw just ten transactions involving a private equity investor, making up just over 20% of deal volumes compared to 30% in the previous quarter.