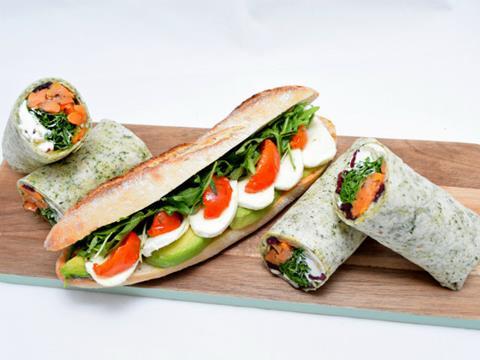 Northern Irish food-to-go manufacturer Around Noon has acquired a London-based premium sandwich and snack maker.
The purchase of Chef in a Box from Donegal Investment Group will allow Around Noon to gain a strong foothold in greater London and provide a platform for further UK expansion, the business said.
Chef in a Box focuses on the foodservice industry, supplying caterers, sports venues, hotels, universities and schools.
Around Noon CEO Gareth Chambers said: "Chef in a Box is an excellent business with an impressive client portfolio, and acquiring the company from Donegal Investment Group gives us the presence and infrastructure required to have a significant impact in the UK market."
Around Noon has been in business for more than 25 years and employs more than 300 staff. It supplies a range of sandwiches, wraps, salads and fruit pots under its Scribbles brand. It also markets bakery items from its in-house operation Sweet Things, which it acquired last year, as well as coldpressed juices.
Chairman Howard Farquhar added: "Food-to-go is a high-growth category and we see London as a very significant opportunity for us, as well as a platform for further UK expansion, including other potential acquisitions. We are delighted to be expanding our geographical reach, adding to our manufacturing capacity and welcoming new colleagues to our business."
Around Noon was advised by Sentio Partners and 3volution.