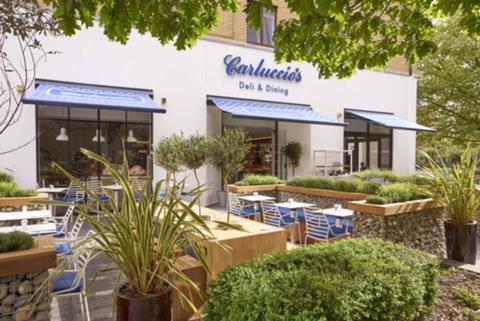 Boparan Restaurant Group, the casual dining arm of 2 Sisters owner Boparan, has agreed a deal to rescue Italian chain Carluccio's from administration and safeguard 800 jobs.
The deal will see Boparan take control of 30 UK restaurant sites, though 40 other sites were not included in the deal and will close.
It is estimated the closure of these locations will result in the loss of around 1,000 jobs.
Carluccio's brough in administrator FRP Advisory on 30 March 2020 as the shuttering of UK casual dining outlets due to the coronavirus exacerbated a sustained downturn in trading at the chain.
Boparan adds Carluccio's to a dining portfolio which already houses brands such as Cinnamon, Fishworks, Slim Chickens, Giraffe and Ed's Easy Diner.
Outside of the administration, BRG also acquired Carluccio's Dawson Street site in Dublin, Republic of Ireland.
Phil Reynolds, FRP partner and joint administrator said: "The COVID-19 lockdown has put incredible pressure on businesses across the leisure sector, so it has been important to work as quickly and as decisively as possible in an extremely challenging business environment to secure a sale, which ensures the future of the Carluccio's brand in the UK casual dining scene, retains a significant network of sites across the country and, critically, transfers a considerable number of jobs."
Mark Jones, CEO at Carluccio's, added: "For what has been a particularly challenging period for everyone at Carluccio's and much of the rest of our industry, we're grateful for the support and guidance provided by the team at FRP which has worked hard to secure the future of the business."
BRG MD Satnam Leihal commented: "This acquisition is in line with our strategy to grow our restaurant group with quality brands. Whilst it is an extremely challenging time for the sector, we believe quality hospitality businesses will recover in the long term as people return to eating out."