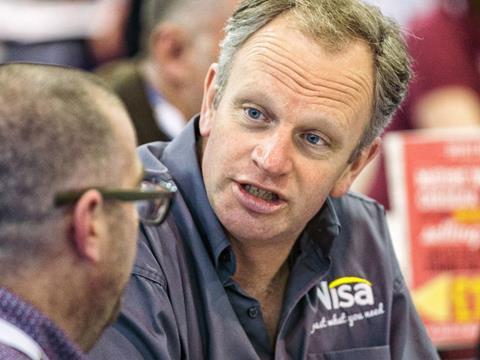 According to press speculation at the weekend, Sainsbury's is leading the race to take over buying group Nisa Retail.
Last week The Grocer explained that Sainsbury's and the Co-op were the two main parties seriously looking at Nisa, and it now looks like Sainsbury's is moving closer to signing an exclusivity agreement that would temporarily stop Nisa from talking to other bidders.
If such a deal is signed, it would not automatically follow that Sainsbury's would make a formal bid for Nisa, but it would carry out due diligence to see if it wants to push ahead.
Still, it's a crucial moment and the first of two major hurdles before any potential deal gets over the line. Once Sainsbury's takes a good look, will it still want to push ahead with a bid believed to worth £130m? And, crucially, will Nisa members be prepared to sell?
Clearly, in a post Tesco-Booker world, there is an imperative for Tesco's multiple rivals to make a defensive play, and there are only so many businesses out there that will offer the scale in the convenience sector to make a difference – hence the focus on Nisa.
The thing is, companies have looked at Nisa before. Morrisons in particular is one of the most high-profile names to have run the rule over Nisa in recent years – yet no serious offer has been forthcoming since Bibby Line Group made a move in 2009.
What this tells me is that buying Nisa will be no easy feat and prospective bidders must be very clear as to what it is they are buying.
Unlike Booker, which is a publicly listed company, Nisa is a member-owned collective of fiercely independent retailers. The clue is in the name. It was founded by Dudley Ramsden and Peter Garvin in 1977 as the Northern Independent Supermarkets Association.
Independence is in its DNA and the members will take some convincing to give that up – a nice little earner from their shares will not be enough, to my mind.
There also appear to be differing opinions on whether the board, should it recommend a change in ownership as part of the deal, will need to secure a similar 50% plus one share in support, or whether it would require 75% as part of a special resolution.
More and more sources with in-depth knowledge of Nisa assure me it will need the higher level of support.
Nisa currently has 1,400 members who own between one and 250 shares each. Therefore my reading of the situation is that should Sainsbury's want to push ahead, it may have to be a little more creative in defining the deal, and perhaps come up with something that protects the mutual nature of Nisa's ownership.
I understand it may already be thinking along these lines and so it will be fascinating to see just what it comes up with if the Nisa board does end up recommending the deal to members.
If, on the other hand, Sainsbury's (or anyone for that matter), simply tries to buy Nisa outright, then that spirit of independence among the membership is likely to boil up again and might just see off yet another suitor.