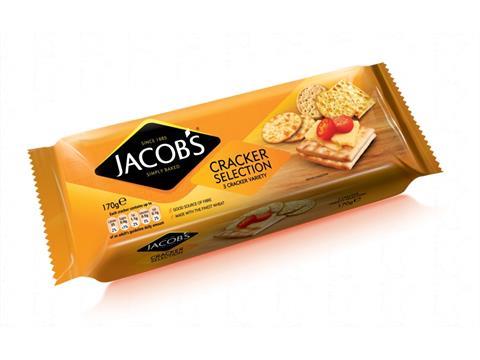 Irish agri-business Origin Enterprises has sold its 32% stake in Jacob's owner Valeo Foods Group to private equity firm CapVest Partners.
Valeo was established in September 2010 by Origin and CapVest when food company Batchelors was merged with the Dublin-headquartered group's consumer foods division.
The deal is worth €86.6m, made up of €42.5m for Origin's shareholding and €44.1m to settle a loan note which related to the merger five years ago.
Valeo, which also has Rowse Honey, Odlum, Kelkin and Roma in its stable of brands, has acted as a consolidator in the food sector since its formation, with its latest acquisition coming in June with the €200m takeover of Italian brand Balconi.
"The transaction furthers the group's capital reallocation objectives while tightening Origin's strategic focus as we prioritise the further development of agri-services," Origin CEO Tom O'Mahony said. "Valeo's proven track record and execution capability will support further category-leading innovation and the extension of current sector positions."
Origin, which now focuses mostly on fertilisers and animal feeds, added its share of profit after interest and tax from Valeo is expected to average €6.5m for the three years to 31 July 2015, with a further average €2.1m earned from interest on the vendor loan note for the same period.
Valeo Foods is one of the largest ambient suppliers in Ireland and employs approximately 1,000 staff across all its businesses.
The proceeds from the disposal will be used to reduce debt and for investment in agri-services, the company said.
Origin also announced in a separate statement to the London Stock Exchange details of deals to buy two Romanian agri-services companies, Redoxim and Comfert, for a combined €54.4m.